Interview with Lenny White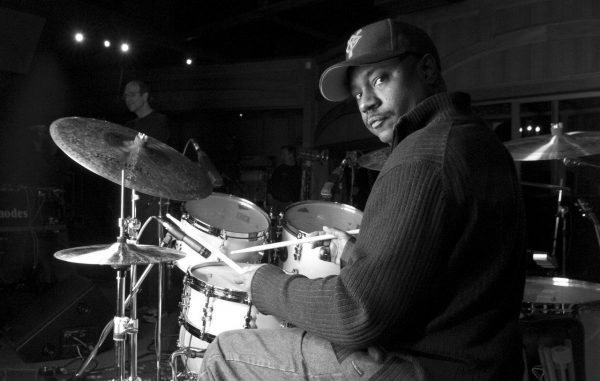 In a diverse music career spanning several decades, Levin has performed and recorded with numerous jazz and pop artists, including Paul Simon, Annie Lennox, David Sanborn, Jaco Pastorius, Robbie Robertson and John Scofield. He received critical accolades for his work during a 15-year association with Gil Evans, and his 8-year stint with jazz icon Jimmy Giuffre.
As part of New York's jazz, pop, and electronic music scene since the '70s, Levin became a sought-after sideman for session work, live performances and hundreds of film scores, jazz and pop recordings. Pete has contributed to a wide range of recordings by such artists as Carla Bley, The Brubeck Brothers, Donald Byrd, Jimmy Cobb, Judy Collins, Miles Davis, Bryan Ferry, Freddie Hubbard, Tony Levin, Chuck Mangione, Charles Mingus, Wayne Shorter, Lew Soloff, Jimmy Vivino and others. Pete Levin & MöBIUS feat. Chris Pasin, trumpet, Nanny Assis, percussion and Lenny White, drums performed at the Jazz Forum on Friday, March 30 and Saturday, March 31 at 7 and 9:30 both nights.
Salina: What do you think about the club?
Lenny White: I think the club is great. It's airy and, you know, nice. I mean, any time you can get people to congregate to hear some music, wherever it is, it's great. But you know, the surroundings are great. The food was pretty good. I think it's great.
Salina: What would you like to say to your fans?
Lenny White: I can inform them that I started a venture last year. I don't want to say it's like a record label because it doesn't operate like labels. Actually, Pete's Mobius record is on my label, and the label is called, I You We, like I, you, and we. And there's a few other releases that are going to come out this year. So you can stay tuned for that. I'm into trying to promote artists that people don't really hear, and my model is to put out really good authentic music, no matter what it is — jazz, hip hop, or whatever. But it's got to be honest. And I've been involved with so many different kinds of musics. It wouldn't be appropriate for me just to release this kind of music or that kind of music because I've never been musically myopic, so stay tuned.