Vincent Herring & Friends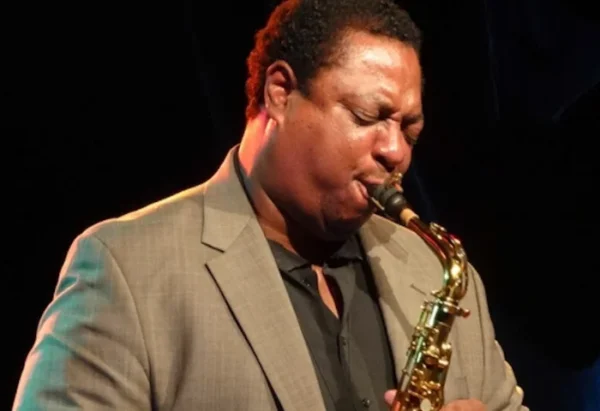 Saxophonist Vincent Herring's intense, soulful, multi-noted style and ebullient swing have excited audiences worldwide. He has appeared on stage and on recordings with Freddie Hubbard, Dizzy Gillespie, Louis Hayes, Art Blakey and The Jazz Messengers, Horace Silver Quintet, Jack DeJohnette's Special Edition, Larry Coryell, Steve Turre, The Mingus Big Band (Won a Grammy in 2010), Kenny Barron, Nancy Wilson, Dr. Billy Taylor, Carla Bley, Mike LeDonne, Carl Allen, Ron McClure, and John Hicks among others. His extensive guest soloist appearances include performances with Wynton Marsalis at Lincoln Center and Jon Faddis and The Carnegie Hall Big Band. Vincent Herring & Friends feat. Mike LeDonne, Peter Bernstein, Essiet Essiet & Sylvia Cuenca performed on Friday, April 27 and Saturday, April 28 at 7 and 9:30 pm both nights.
Salina: How did you come to play the tenor saxophone?
Vincent Herring: Tonight, I played the alto sax. I started playing the sax basically because my Mom told me I was going to have to play a musical instrument, and I would look kind of cool, and that's why I picked it. And it has worked out for me. I've been playing since I was 11.
Salina: You've always played the alto saxophone?
Vincent Herring: No, I did start on the tenor saxophone, but haven't played it much lately. In terms of who I've worked with, it's a long list of artists, but Cedar Walton, Nat Adaly, Horace Silver and Art Blakey were important influences in my life.
Salina: What would you like to say to your fans?
Vincent Herring: Come out and support this club. It's a beautiful club, and it has a very nice vibe here. And I meant it when I said Mark has had so many clubs, and here, he finally got this one just right. It's a really nice club.