Roberta Gambarini Quartet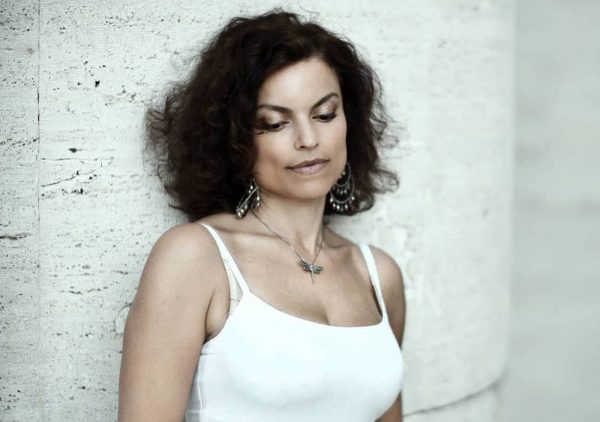 A force to be reckoned with, Italian vocal powerhouse Roberta Gambarini got her start singing in clubs when she was only 17. After receiving training at the New England Conservatory, she came in third place in the Thelonious Monk International Jazz Vocals Competition in 1998. Since then, she's been nominated for two Grammys and collaborated with giants like Dave Brubeck, Clark Terry, Herbie Hancock, and Wynton Marsalis. Collaborations aside, her five studio albums and countless awards and accolades establish her as an artist in her own right and a joy to watch. The Roberta Gambarini Quartet performed on Friday, June 8 and Saturday, June 9 at 7 and 9:30 pm on both nights at the Jazz Forum.
Salina: How did you become such a great singer?
Roberta Gambarini: I don't know about the great, but as a singer, I became a singer and a singer of this type of music because the music was in my household. My parents are big jazz fans and they had a record collection that I used to listen to and love — I loved to sing along with all the records. So that's how it happened, and it really started by chance. I was 14 when I had my first gig. It was crazy. I was totally unprepared, but you know, I knew the repertoire and I loved it. And it was with a rhythm section of this jazz club where my parents were volunteering in northern Italy — Bella, north of Torino.
This little jazz club had a house rhythm section, but also, it was part of the circuit of jazz clubs in northern Italy. It's still there. They reopened it. But at the time, you'd see all the greats like Dexter Gordon, Slide Hampton, Art Farmer; they would all come and play in this little club, so you could really experience the jazz up close.  I sang there because my parents were very supportive. I was already studying music, but my parents knew that I loved the repertoire and there was this little local rhythm section in this club where other more legit groups were playing, and they said, "Let's try, since you have all this passion." This launched my desire to sing. It made me realize that I really wanted to do it, and then I just started.
Two years after, I became part of a vocal group, a jazz vocal ensemble in Italy, and we started recording. It was pretty crazy. I saw some pictures the other day. I looked like a baby, with like horrible hair because I hadn't learned yet how to groom myself, so it was pretty raw.
Salina: What would you like to say to your fans?
Roberta Gambarini: I would like to say to them, thank you very much for supporting this type of music because this music lives on the support of the listener. And this music creates a deep connection between the listener and the performer to a point that what we do depends largely on the spirit and the feeling of the audience that receives it. We get a lot of that feedback. So thank you for supporting us in these difficult times because this is a world where melodies are basically disappearing from popular music. So thank you.
Salina: What do you think about the club?
Roberta Gambarini: Oh, I love it. I was very honored to be here at the inauguration and I'm really honored to be here for this birthday anniversary. It's great. I've known Mark and Ellen for a long time and really appreciate the work and the passion and the love. This feels like home.