Bobby Watson with the Curtis Lundy Trio played at the club 12/21/18 and 12/22/18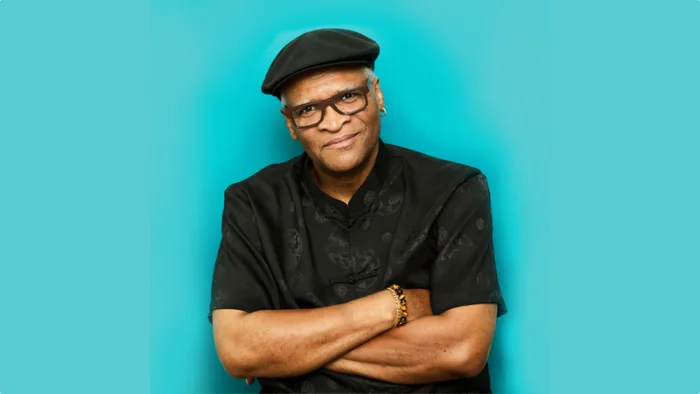 A saxophonist, composer, arranger and educator, Bobby Watson has contributed consistently intelligent, sensitive and well-thought out music to the modern-day jazz lexicon for more than three decades.
How did you come to play the sax? What's your story?
Well, as long as I can remember, I saw my dad play the saxophone in church, in my grandfather's church, and he'd also pull it out at night as he was working his way through school to become an aviator and a pilot. He would play in the corner of the house, in certain corners, to hear a certain sound with his horn. And I just always had a passion for music, you know.
So it just sort of happened like that. I have five brothers, so there were six of us, and all of us played an instrument at one time. As we grew older, we all branched off, and I'm the only one that stayed with it.
But we're all like limbs of my dad because he was a business, he was a pilot, he was a scientist, he was an inventor, he was an artist, a mechanic. All of my kids and all my brothers have taken certain parts of his DNA. I took the music part.
How old were you when you started to play?
I started taking piano lessons at 10, and then from there, I moved to the flutophone, then the clarinet, and the sax in ninth grade, something like that. They had a strong school program back in those days.
All the star athletes were in the band. The star running back, the point guard, they were all in the band, too. When it came to the games, they were on the court or on the field, and we were in the band. But they all took music.
What are your thoughts on the future of jazz?
Oh, it's like a river. It's going to keep flowing. I just hope that the history doesn't get whitewashed.
Art Blakey told me one day that if we're not careful, Charlie Parker will have blonde hair and blue eyes because things get changed as they did with Jesus and all the kinds of things like that before us. So, it's a real thing. I'm not angry or vindictive about it. It's just something I learned.
What do you think about the club?
Awesome! Mark, I've seen him come so far, from downtown – and I missed the other place – and then he got this place.
We were at the first Jazz Forum down on West Broadway, and we did a lot of stuff there. I met a lot of great musicians there. Mark has been doing this for so many years – not even years, decades. And Ellen. It's just wonderful, you know. Plus, I've seen him grow as an artist and as a trumpeter as well.
He found a niche or a way to remain an artist and contribute because this word "jazz" is so broad. You could be a lawyer, you could be a doctor, and still play your butt off. I know bankers, I know firemen that are virtuosos. This is part of the new generation in terms of this century, this millennium.