Jason Miles feat. Maya Azucena
Jason Miles and Maya Azucena played at the club on Friday, January 18, 2018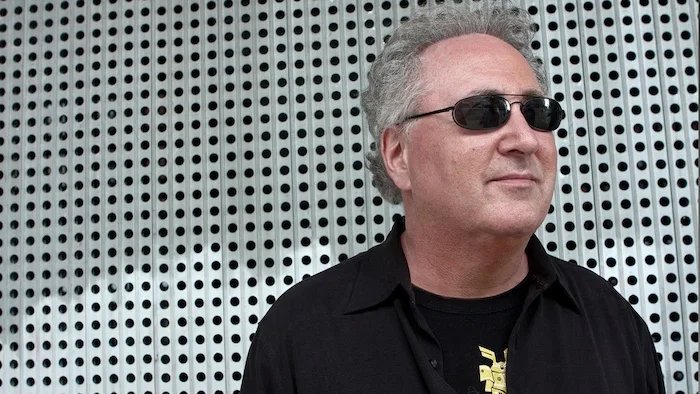 As a composer, keyboardist, producer, and arranger, Grammy winner Jason Miles has brought to every new project he's undertaken a boundless sense of curiosity and adventure. Maya Azucena is a multi-award-winning recording artist and magnetically inspirational woman known for making music that uplifts the soul.
How did you come to play the keyboards?
I grew up in Brooklyn, New York, and I wanted to play a musical instrument after going to a wedding with my parents when I was six; I wound up playing the accordion. I played the accordion for five years and got really good on it, but then what happened was I started hearing the rock bands and the Beatles, and I wanted to switch over to play the organ and piano. So I switched over.
Everybody was upset at me because the accordion was your big Jewish instrument back then at the Bar Mitzvahs and everything, you know. But, no, I wanted to do that, and that's how I switched over to keyboards. I then started playing gigs in the Catskill Mountains and at the Jewish hotels. When I went to college, I started hearing the Fender Rhodes, and I was loving that — I was really into listening to music a lot.
Then Bob Moog, the famous Bob Moog from the Moog synthesizer, was at my school and I went and saw what was going on. He let me play the Moog synthesizer, and I got hooked into keyboards at that point. That's how I knew that I wanted to come back to New York and give it a try and see what happens.
So you became this keyboardist. How did you get into jazz?
I've always been into jazz. I'm from New York, man, you know what I mean? The first album I ever bought with my own money was Wes Montgomery's "Boss Guitar," and I bought it in 1963. There was jazz on TV, "Dial M for Music," with the jazz priest, and I heard all these people play.
The language was still deep for me, but I was in New York and listened to everything — rock and jazz. I studied with an amazing jazz teacher in New York. Sometimes the language was too much for me to understand, but as I got older, I understood it more.
What are your thoughts on the future of jazz?
That's a really hard question to go and discuss, but jazz disappoints me a lot of times. I've worked with a lot of people in my life, and listened to a lot of people, and talked to all the great musicians from Miles to Luther to Chaka Khan and Grover. The most important thing that got them over was singing great melodies. When we were doing the album "Tutu" with Miles, I asked Marcus Miller, "Where are we going with this thing? Where do you think this thing needs to go?" because we needed to make Miles play great melodies again.
The reality is that every great thing that has ever gotten over was because the melody was great, and I find that the new jazz musicians out there today are forsaking the importance of what a great melody is because that ties everything together.
People would ask Bill Evans, "What do you do? Do you play for fun." And he goes, "Of course. I've always played for fun." When asked, "Well, what kind of music do you play for fun?" He goes, "Oh, I play show tunes." And when you listen to the show tunes, it all starts from there. Tin Pan Alley, all these scenes, man — everything had great melodies.
Now I hear jazz from people coming out of the schools and some of these kids can play like you can't even believe. Their chops and facilities are amazing. They have no melodic content when they're playing the music, and that to me is everything. Do you want to hear "Wine" like I'm playing tonight without the melody and just a whole bunch of notes floating around it? Or do you want to hear that thing that sticks in your head? There's a reason why so many people know all the words to the Steely Dan albums, and they know all the words to the Beatles songs.
You can hear Miles playing melodies on "Bitches Brew," "Kind of Blue," and "Sketches of Spain," That's what we're missing in jazz for it to move forward to the place where people want to hold on to it again for a long period of time. People can say things to me, and they can take it to wherever they want, but I know that when I do something, and I write a song, it's the melody first.
You can go through the history of music and the history of time, and go back 300 years and walk over to somebody on the street now and say to them, "Have you ever heard this before? (Duh, duh, duh, da…duh, duh, duh, da…duh, duh, duh, da, duh, duh, duh, da, duh, duh, duh, da….) and people will go, "That's Beethoven! That's that classical." They've heard that before, and that's 300 years old or more.
Okay! If we want jazz to really go, we have to put it in the place where people are going to want to hear these songs that are happening now 20 years from now because we're still listening to the stuff from 20 years ago, and 30 years ago, and 40 years ago because the melodies were so strong.
Lastly, what do you think about the club?
The club? We need more places like this. Here we are in this area, the Hudson Valley. I live in Orange County. And what do you have in Orange County? You have all these towns — Monroe, Chester, Washingtonville, Newburgh, Middletown, Harriman. If they were in Europe, every one of those towns would have its own jazz festival — small or big — and it would be a place where people could come together. They don't have to be the biggest acts in the world, just something that brings people together. When you have a place like this in a neighborhood, it brings people together. My dear friend Joe sample said to me, "You know, jazz started dying when it left the neighborhood."
That's true because all the neighborhoods when I was in Brooklyn had organ trio clubs and cats would come through. Trane played in my neighborhood, and it was no big deal. He was John Coltrane. He played at the Bamboo Lounge in Brooklyn. When those places started disappearing, jazz started going to another place. We need to get jazz back on a local scene to build young audiences so they understand the fundamentals of the music.
People get out of school now, and I ask, "What are you going to do?" "I'm going to have my own band and go on tour." Really? What about the dues-paying part of it where you really learn? If you don't have that, you can't make it as a leader.
How did you come to be the singer you are now?
I've been singing since I was a little girl. I started singing when I was four — self-started. I wasn't raised in a household of musicians. I just gravitated to it and would practice and rehearse and do all of this just on my own. Ultimately, I studied kind of a conservatory level of training. I trained in opera in my high school and then became a professional singer. I started my own group and have now toured around the world with my group, so it's been, you know, a progress from the beginning until now.
My material is a fusion of sounds. You'll hear everything from rock and soul to folk and Reggae. It's really a fusion, from song to song. I'm inspired by artists like Stevie Wonder and Prince where genre didn't box them in from song to song or album to album. Stevie Wonder could feasibly do a classical record and then do something that sounds like gospel and then, from there, do rock, so I'm inspired by that.
Do you consider one of the genres you sing to be jazz?
In terms of my own writing, I'm not squarely a jazz artist; however, I work and have worked with a lot of jazz musicians. I'm very inspired and informed by jazz, but my own writing is not squarely in that lane. That's why I mentioned fusion. For example, four days ago, I returned from Moscow where I was working with a jazz group and singing my music mixed with some standards.
Do you have any thoughts on the future of jazz?
I think the initial spirit of jazz was kind-of rebelling against the box and rebelling against the notes on the page, but being able to have your own way of interpreting classic songs. I think as long as that spirit is still allowed in these jazz venues, then jazz will continue to evolve and grow.
Lastly, what you think about this club?
Jazz Forum is quite a beautiful, beautiful space. I'm very impressed. I've been hearing about it, but it's my first time inside. It's just lovely and warm and well designed, and I think it's great. I could imagine if I lived here, how excited I would be to know I could just come over to this place.