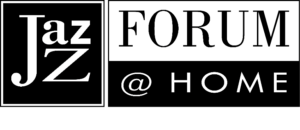 Patron Stories Replies #1

We are overwhelmed with the love, reactions, stories and comments we've received from all of you in regards to Jazz Forum @ Home. We promise to stay connected with you and hope that you do the same. For now, we would like to share some of the best replies we received in regards to last week's Patron Stories!
What was the most memorable Jazz show you have seen and what made it so special?
I saw Rahsaan Roland Kirk at the Village Vanguard in 1974. He had a great band with Hilton Ruiz on piano. The set encompassed almost the entire history of Jazz. And Rahsaan played his assortment of saxophones and flutes. He closed out the set with 'Dem Red Beans and Rice'. He marched around the club playing the strichaphone, up the stairs and out onto 7th Av. When he came back down, Thad Jones was with him playing trumpet! How did that happen?​
Hands down it was Bill Charlap performing at Jazz at Lincoln Center many years ago on the new stage of the Appel Room (then known as the Allen Room). His rendition of "Where or When" transported me from my seat and out through that large window overlooking W. 59th Street. I seriously didn't know what hit me - the music was that rapturous. I make it a point to see Mr. Charlap perform whenever and wherever - from Newport Jazz to Mezzrow to SideDoor in CT to Shea Center at William Paterson (where he now heads the jazz program) and, last but not least, to the Jazz Forum. He's such a treasure.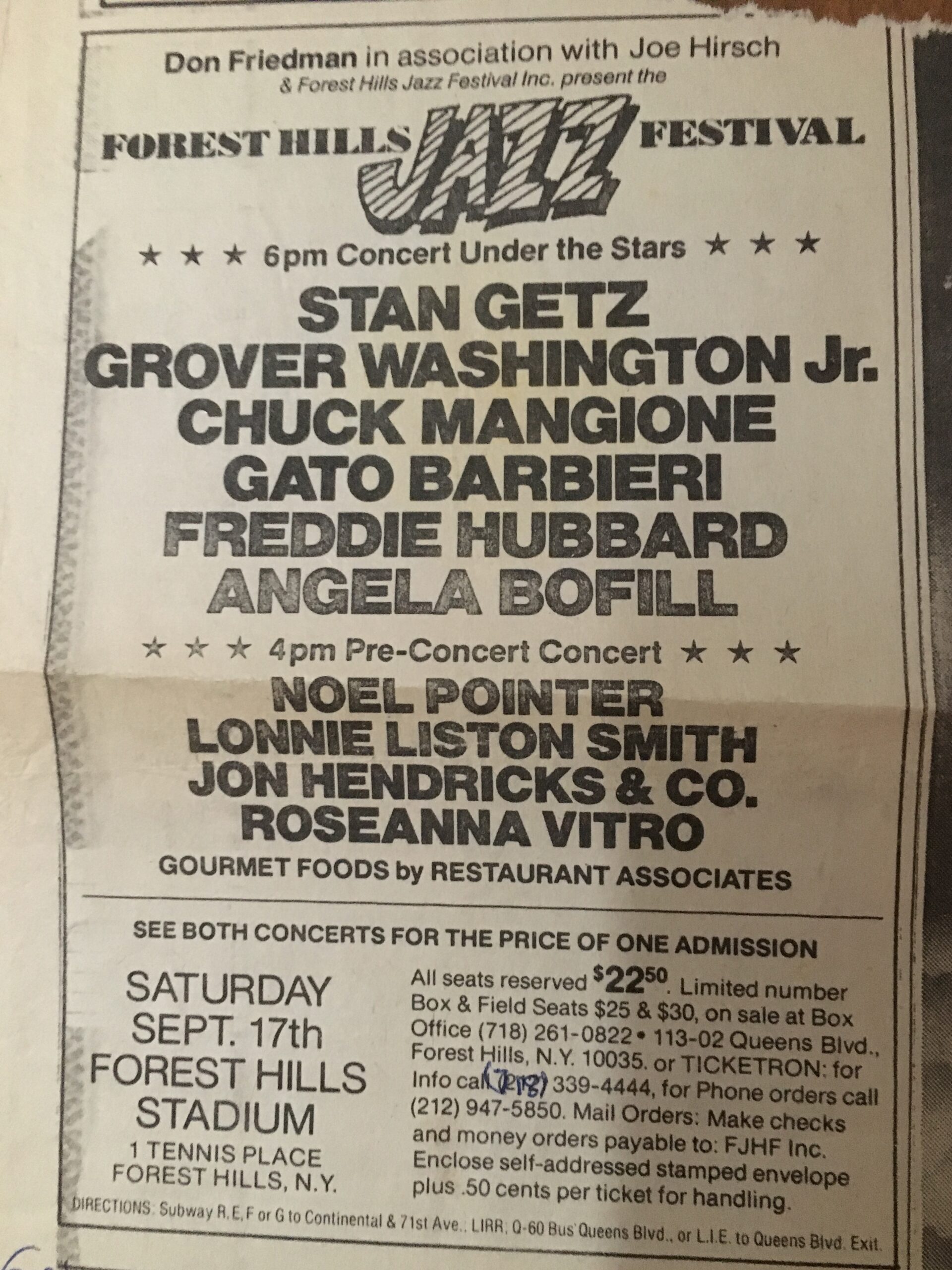 The Forest Hills Jazz Festival, held on September 17, 1988, was special due to the amount of talent at one venue. The pre-concert performers were: Noel Pointer, Lonnie Liston Smith, Jon Hendricks & Co, and Roseanne Vitro. The headliners were: Stan Getz, Grover Washington Jr, Chuck Mangione, Gato Barbieri, Freddie Hubbard, and Angela Bofill. I remember the day was rainy, but that did not dampen the spirits of the audience or performers. What a great show for only $22.50! Unfortunately, some of these musicians are no longer with us, but will live on in their music.
I was doing sound mixing at Blues Alley, a fine, small jazz club in Washington DC. Cecil Taylor was playing solo piano. At a particularly emotional and percussive part of the piece his piano bench shattered. He kept playing. I jumped out of my seat, grabbed an empty chair and after pushing the broken bench out of the way, slid the replacement into place. He continued playing and didn't miss a note. I got a nice round of applause.
Rhasan Roland Kirk at the Village Vanguard - knocked me out, saxophones, tenor and alto, nose whistles, etc with that long long reciprocal breathing. I never experienced anything like it before.
Sonny Rollins' 80th Birthday Concert at the Beacon, 9.10.10: Doesn't that say it all? But, if I must say more. It wasn't just Sonny's heart and spirit and joy for all to share. Or "surprise" guest Roy Hargrove on his flugelhorn opening "I Can't Get Started". Or taking us back to The Bridge with "surprise" guest Jim Hall on "If Ever I Would Leave You." Or the trio pieces with the eminent senior statesman Roy Haynes (at 85), and the greatest "young(er)" bass player around, Christian McBride. All of that would have been enough. But no, when during "Sonnymoon for Two" outstepped the "surprise" of all "surprises" – Ornette -- and we were all simply blown away, in disbelief until we were able to gather our wits and take it all in -- their first time playing together publicly just a minor detail. It was most memorable. And it was so special.
Thank you for your responses and we hope to hear from more people this week!

If you can buy a gift certificate or donate to Jazz Forum Arts, we would be very grateful. It will help ensure that we will reopen confidently when the restrictions are lifted.
You can also support us by sharing this blog with your friends and loved ones.
Share This Jazz Forum @ Home Post

This content is from our weekly Jazz Forum @ Home email series.
To receive these emails directly to your inbox, please subscribe below!
Don't miss any upcoming shows, offers or special events!