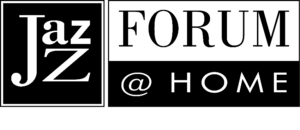 Débora Watts & John Allen Watts Live
We're continuing to go live with our Jazz Forum @ Home weekly and free-of-charge Facebook Live streaming series from artists' homes,  Saturdays at 7 pm EDT.

Mas Que Nada by Jorge Ben Jor
December 18th 2018 • Performed by Débora Watts @ Jazz Forum
Yesterdays, Jimmy Cobb
We remember our dear Jimmy Cobb, whom we lost this past Sunday at 91. This video montage, produced by Eleana Tee Cobb & Danny Pickering features Jerome Kern's "Yesterdays" and features Jimmy's group with special guest, Roy Hargrove. We cherish and miss you, Jimmy! We send our deepest heartfelt Condolences, Love and Support to Eleana, Serena, Jaime and to Bonnie and Al, as well as to Jimmy Cobb's legion of friends and musical colleagues.
– Mark Morganelli

Here's a picture from one of our Brazilian house parties in Dobbs Ferry from several years back with David Amram, the late Al Drears and Jimmy Cobb joining me and Ellen. Rest Easy, Jimmy.
– Mark Morganelli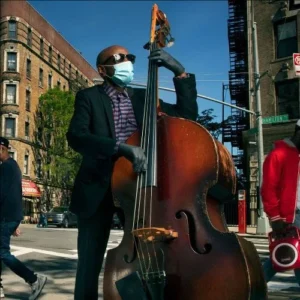 Vulture Profile:

The Longest Lives 
Reggie Workman 
by 
Matt Stieb
'Those Were Memorable Times. But I Don't Want to Live There.' Reggie Workman played with John Coltrane, won a Guggenheim at 82, and is tired of Zoom. Read it here!

For families who are at home with kids, Jitterbugs is here for you! This week we are excited to announce Jitterbugs @ Home to keep your children musically busy.
We Are Bringing Jitterbugs to Your Living Room via Zoom!
Thanks to everyone who joined our first Jitterbugs @ Home class. We hope you had fun singing and dancing along with us!
The Jitterbugs Jazz classes are for kids ages 2-7. Two teachers lead the children through interactive music games.
Please join us for our next class on Sunday, June 14 @ 10:30 AM!
For safety reasons, we'll only provide the live video link and password to people signed up for the class.
Please contribute to Jazz Together, our emergency campaign to support the Jazz Forum, the 34 free outdoor summer concerts and our new Jitterbugs children's education program.
You can also support us by sharing this blog with your friends and loved ones.
Share This Jazz Forum @ Home Post

This content is from our weekly Jazz Forum @ Home email series.
To receive these emails directly to your inbox, please subscribe below!