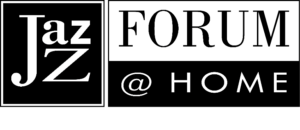 Mark Morganelli & The Jazz Forum All-Stars
Mark Morganelli & The Jazz Forum All-Stars, feat. Roni Ben-Hur, guitar, Cameron Brown, bass, and Tony Jefferson, drums!
We're continuing to go live with our Jazz Forum @ Home weekly and free-of-charge Facebook Live streaming series from artists' homes,  Saturdays at 7 pm EDT.

Strange Fruit
Performed by Billie Holiday
Song Written by Abel Meeropol
For over forty years, I have strived for and celebrated diversity in performing and presenting America's pre-eminent indigenous musical art form, Jazz. This uniquely American music, created by Black Americans and now performed here and abroad by a wonderful mosaic of men and women of all ethnicities, embodies the best in humanity. We mourn for the family of George Floyd and for so many other Black lives cut short through the ages due to racism and intolerance, and hope that our society can make strides toward righting the wrongs of injustice. We are committed to continuing to create inclusive spaces and platforms that elevate Black voices and musicians in our community. We encourage you to join us in taking action as we work together to make ours a more equitable and loving world. Click below for more information. – Mark Morganelli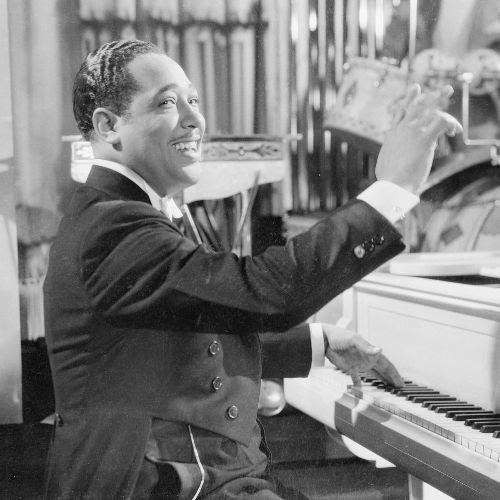 A Sprawling Blueprint For Protest Music, Courtesy Of The Jazz Duke
NPR: American Anthem | An interview with Christian McBride on NPR's All Things Considered on February 22, 2019
"Introducing the piece at Carnegie Hall in 1943, Ellington announced to the mostly white audience, "We would like to say that this is a parallel to the history of the American Negro. And of course, it tells a long story."
For this installment of American Anthem, McBride joined Audie Cornish on All Things Considered to discuss the power of putting a work about black life before that crowd at that time — and how the section called "Come Sunday" became an anthem unto itself, eventually growing into a hymn for the civil rights movement."

Transforming a blank space into the Jazz Forum.
Roy Hargrove performing on the opening night of the Jazz Forum – June 9th, 2017.
Photo Credit: Doug Schneider Photography

For families who are at home with kids, Jitterbugs is here for you! This week we are excited to announce Jitterbugs @ Home to keep your children musically busy.
We Are Bringing Jitterbugs to Your Living Room via Zoom!
We are just one week and a half away from the next Jitterbugs Jazz class, and tickets are selling out!
The Jitterbugs classes are for kids ages 2-7. Our fantastic educator and Jazz musician Jody lead the children through interactive music games, this time together with guest artist and jazz trumpeter Ingrid Jensen and the class theme will be "Improvisation!'
For safety reasons, we'll only provide the live video link and password to people signed up for the class.

Contribute to Jazz Together, our emergency campaign to support the Jazz Forum, the 34 free outdoor summer concerts and the Jitterbugs children's education program.
You can also support us by sharing this blog with your friends and loved ones.
Share This Jazz Forum @ Home Post

This content is from our weekly Jazz Forum @ Home email series.
To receive these emails directly to your inbox, please subscribe below!
Don't miss any upcoming shows, offers or special events!