Aug
27
Tue
Mark Morganelli & The Jazz Forum All-Stars

@ Horan's Landing Park
Aug 27 @ 6:30 pm – 8:00 pm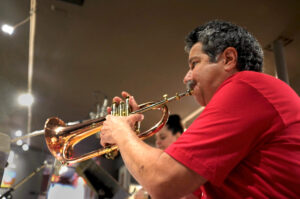 Mark Morganelli & The Jazz Forum All-Stars Celebrate Brasil! Double-CD featuring Eddie Monteiro & Nanny Assis.
About the Double-CD Brasil!
Contemporary interpretations of Brazilian classics by flugelhornist Mark Morganelli & The Jazz Forum All-Stars. Recorded at The Jazz Forum in NY with Brazilian Musicians, Brasil! featuring 2 CDs with 28 tracks by 10 different Brazilian composers. This is Mark Morganelli's fifth CD as leader.
"As a master musician, Mark Morganelli has used his gifts as a soloist, band leader and tour guide to bring you to Brasil and Brasil to you, with this classic new album of musical gems. Each song is a treasure. Listen to it over and over (I have done so five times already). Your kids will love it too!"
– David Amram, Composer, conductor, multi-instrumentalist and author
CDs will be available for purchase on location. Buy CD Online Here.
See all Summer Concert locations here!
Aug
29
Thu
Bird's 99th Birthday Bash! Featuring Gary Smulyan

@ Lyndhurst
Aug 29 @ 6:30 pm – 8:00 pm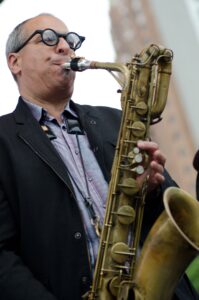 Gary Smulyan is critically acclaimed across-the-board and recognized as the major voice on the baritone saxophone. His playing is marked by an aggressive rhythmic sense, an intelligent and creative harmonic approach — and perhaps most importantly – a strong and incisive wit.
He is a four-time winner of the Down Beat Critics and Readers Polls and a multiple winner of numerous other official polls including the Jazz Journalists Award for Baritone Saxophonist of the Year. He is a six-time GRAMMY award winner for his work with B.B. King, Joe Lovano, Dave Holland and the Vanguard Jazz Orchestra.
See all Summer Concert locations here!