Jazz at Henry Gourdine Park, Ossining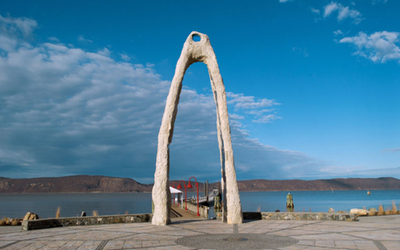 Four Free Monday Evenings
No tickets needed. This summer we are celebrating Jazz with a fresh new lineup of fantastic musicians who will be playing at Henry Gourdine Park.
Special Note: Indoors if rain, at Joseph G. Caputo Community Center, 95 Broadway, Ossining.
Henry Gourdine Park Concert Schedule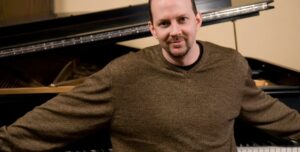 July 1 – Matt King & Monk In Brazil
Matt King is a pianist, organist, vocalist, composer, arranger and producer based in the NYC area. His latest recording as a leader, "Monk In Brazil", features the iconic compositions of jazz legend Thelonious Monk, arranged by King in various Brazilian genres. See Matt King's Monk in Brazil feat. Anton Denner, reeds, Itaiguara Brandao, bass and Alex Kautz, drums at Henry Gourdine Park July 1st!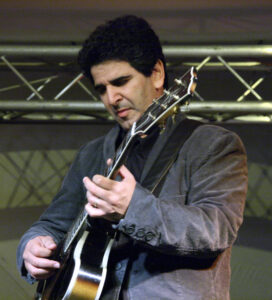 July 15 – Roni Ben-Hur Quartet
Jazz guitarist Roni Ben-Hur has earned a sterling reputation as a musician and educator, renowned for his golden tone, improvisational brilliance, compositional lyricism and ability to charm peers, students and listeners alike. While living in Israel, he began playing in wedding bands and in Tel Aviv clubs as a teenager, enraptured by the recordings of Wes Montgomery, Grant Green, Jim Hall and Kenny Burrell.

When Roni came onto the New York jazz scene, he was fortunate to be taken under the wing of veteran jazz pianist Barry Harris, a Monk disciple and Grammy Award-winner. The up-and-coming guitarist played in Harris's band, absorbing musical wisdom and life lessons. Roni regularly performs in the top jazz venues and in major festivals across the country and around the world.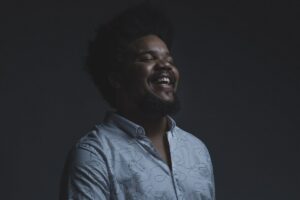 July 29 – Amaro Freitas Quartet – Brazilian Jazz
In the sweltering North-Eastern Brazilian state of Pernambuco lies the coastal city of Recife, where Amaro Freitas is pioneering sounds of Brazilian jazz. For the young pianist, the spirit of his hometown runs deep. From the Afro-Brazilian maracatu, born on the sugar plantations of slavery, to the high-intensity carnival rhythms of frevo and baião, Amaro's heavily percussive approach to jazz is as indebted to these Pernambuco traditions as it is to Coltrane, Parker and Monk.

Amaro began playing piano in church, aged 12 under the instruction of his father, who was leader of the church band. By the age of 22 Amaro was resident pianist at the jazz bar Mingus and one of the most sought-after pianists in Recife. Come watch Amaro and his quartet play homestyle Brazilian jazz July 29th at Henry Gourdine Park!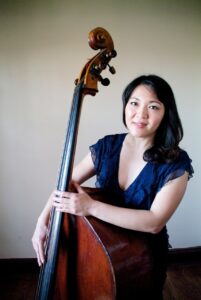 August 12 – Noriko Ueda Quartet
Noriko Ueda is originally from Hyogo, Japan, and currently residents in Brooklyn, NY. Her musical background consists of studying classical piano since the age of 4, playing electric bass since the age of 16, studying classical voice at the Osaka College of Music where she received a diploma, and finally, at age 19, started playing the upright bass which is currently her main instrument.

She was a B.E.S.T. scholarship recipient and majored in Jazz Composition at the Berklee College of Music in Boston where she graduated in 1997. Noriko relocated to NY, where she has performed, toured and recorded with various groups including the legendary Frank Wess Quintet and Nonet, Ted Rosenthal Trio, Harry Whitaker band, DIVA Jazz Orchestra, Five Play and Diva Jazz Trio.

She leads her own big band, Noriko Ueda Jazz Orchestra which performs her original compositions and arrangements and is the winner of the third annual BMI Foundation/Charlie Parker Jazz composition Prize for her original big band piece "Castle in the North".
Visit Any of Our Other Locations
Share These Concerts With Your Friends