10th Annual Sunset Jazz at Lyndhurst Concert Series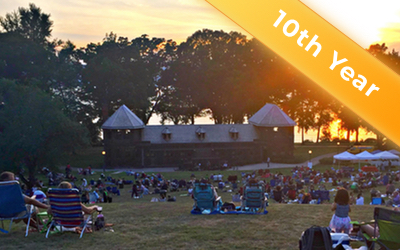 Eight Free Thursday Evenings
No tickets needed. This summer we are celebrating our 10th anniversary in Tarrytown, with a fresh new lineup of fantastic Jazz musicians who will be playing at Lyndhurst.
Special Note: Cancelled by 2 pm if rain.
Lyndhurst Concert Schedule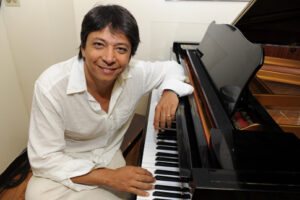 Cancelled due to rain

| July 11 – Pablo Mayor Quintet - Colombian Jazz!

One cannot talk about Colombian music these days without referencing Pablo Mayor. One of the contemporary voices of Colombia outside its borders, Pablo has dedicated the last seventeen years to writing, producing, and promoting Colombian music in New York City. From Cali, Colombia, Mayor, has produced three CD's with his band the Folklore Urbano Orchestra and taken the band to both national and international venues.

He now works out of the South Bronx, at ID Studio, where he leads the musical segment of ArtsLatinoNY, a multi-disciplinary alliance of ID Studio Theater and Pajarillo Pintao dance company. He leads the ArtsLatinoNY ensemble, teaches privately, and has a recording studio to record live music in the space.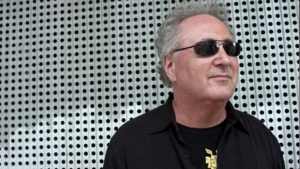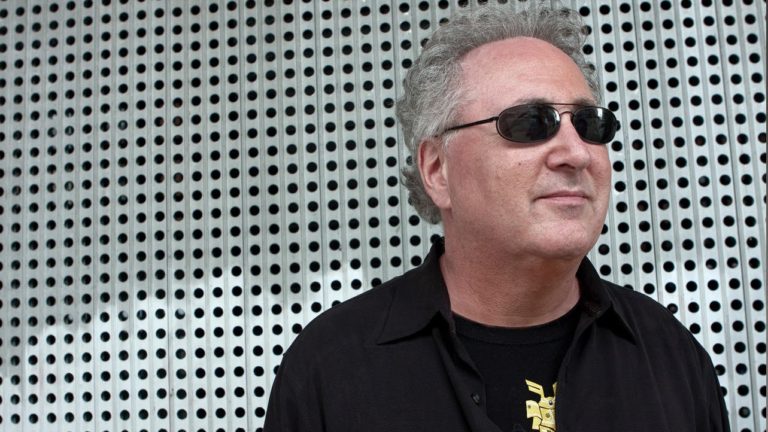 Cancelled due to rain

| July 18 – Jason Miles -Kind Of New- Electric Quartet

As a composer, keyboardist, producer and arranger, Grammy winner Miles has brought to every new project he's undertaken a boundless sense of curiosity and adventure. From extensive collaborations with such giants as Miles Davis, Luther Vandross, Grover Washington Jr. and David Sanborn, native Miles has always been a restless seeker.

He has shifted seamlessly between a multitude of genres, from R&B to pop to Brazilian music and even children's music and country (producing Suzy Boguss' Sweet Danger)—and, of course, several different strains of jazz, from Latin to fusion.

July 25 – Jenie Thai - Direct from Canada!
Born in Chang Mai, Thailand to travelling musicians, Jenie Thai was introduced to music at an early age. She started taking piano lessons when she was 5 years old, began performing at many festivals and camps during her teenage years. In 2008, she attended Grant Macewan University's jazz and contemporary music programme as a performance major.

In 2013 she released her first full length album, Over The Moon, which helped earn her nominations for Edmonton Music Awards as "Artist to Watch" and "Female Artist of the Year". On July 25th, come watch Jenie Thai perform barrelhouse piano and original songs with her band at Lyndhurst!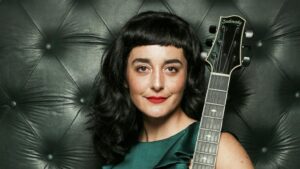 August 1 – Camila Meza
Vocalist/guitarist/composer Camila Meza is an accomplished artist. Camila Meza, originally from Santiago, Chile, has garnered rapt attention from her colleagues, the press, and audiences in South America, New York City, and internationally, for her distinctive ability in blending jazz with her broad musical world, and for the emotional depth of her music.

This rising star has been described by The New York Times as, "a bright young singer and guitarist with an ear for music of both folkloric and pop intention." Meza has worked with Ryan Keberle, Fabian Almazan, Aaron Goldberg, Sachal Vasandani, and many others.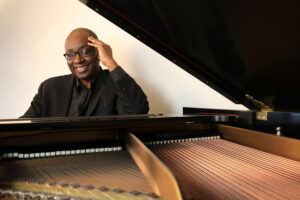 August 8 – James Weidman Quartet
James Weidman is one of the most versatile pianists in the world of music. He performed for many years with Abbey Lincoln and currently performs with Joe Lovano, among many others. Well known for his versatility, he is hailed as "unfailingly lyrical," "convivially assertive," and "exquisite." A native of Youngstown, Ohio, Weidman was born into a musical family, learning jazz from his saxophonist-bandleading father at age seven.

At 14 he was playing organ in his father's band. Weidman has been a welcome presence on myriad bandstands, including the world's major venues and festivals; just a partial listing includes the Montreux, Monterey, Newport, North Sea and JVC Jazz Festivals, Carnegie Hall, Birdland, Blue Note, Sweet Basil, Village Vanguard, Iridium and Jazz Standard.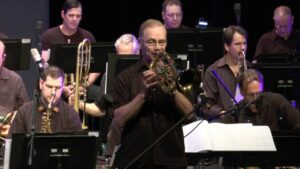 August 15 – Scott Reeves Jazz Orchestra
Scott Reeves is a trombonist, alto flugelhornist, composer, arranger, author, and college jazz educator. A Chicago native, he attended Indiana University where he received his B.M. in trombone and his M.M. in jazz studies.

Over the years he has studied improvisation with David Baker, Woody Shaw, and Kenny Werner; arranging with Manny Albam, Mike Abene, Jim McNeely and Mike Holober; and trombone with Thomas Beversdorf, Lewis Van Haney and Dennis Smith. Reeves has been teaching jazz at the university level and currently teaches at The City College of New York, CUNY, where he holds the rank of tenured Full Professor.

Scott previously held positions at the Juilliard School and the University of Southern Maine. His Orchestra will feature Steve Wilson, sax and Carolyn Leonhart, vocals.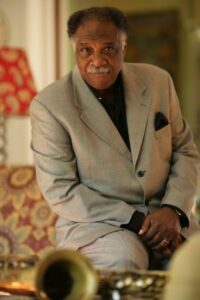 August 22 – Houston Person Quartet
Houston Person is an American jazz tenor saxophonist and record producer. Although he has performed in the hard bop and swing genres, he is most experienced in and best known for his work in soul jazz. Person is also known for his distinctive sassy sound and his expressive style of playing.

He received the Eubie Blake Jazz Award in 1982. There are more than 75 albums recorded by Houston Person as a bandleader, on Prestige and has most recently been recording on HighNote.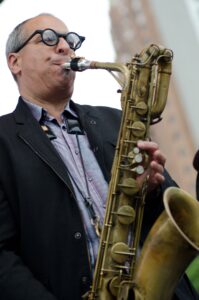 August 29 – Bird's 99th Birthday Bash! Featuring Gary Smulyan
Gary Smulyan is critically acclaimed across-the-board and recognized as the major voice on the baritone saxophone. His playing is marked by an aggressive rhythmic sense, an intelligent and creative harmonic approach — and perhaps most importantly – a strong and incisive wit.

He is a four-time winner of the Down Beat Critics and Readers Polls and a multiple winner of numerous other official polls including the Jazz Journalists Award for Baritone Saxophonist of the Year. He is a six-time GRAMMY award winner for his work with B.B. King, Joe Lovano, Dave Holland and the Vanguard Jazz Orchestra.
Visit Any of Our Other Locations
Share These Concerts With Your Friends