12th Annual Sunset Jazz at Lyndhurst Series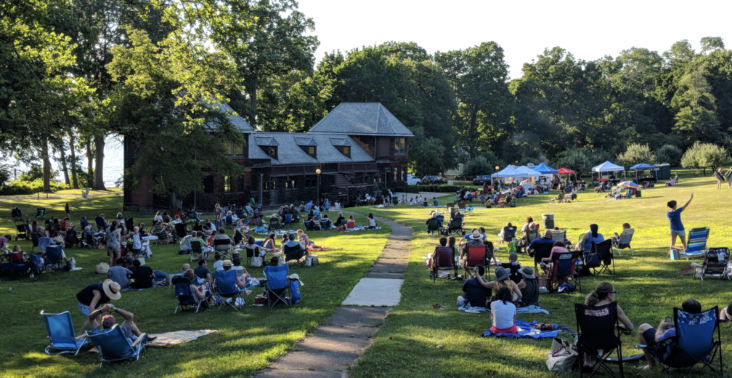 This summer we're celebrating our 12th anniversary in Tarrytown, with a new lineup of fantastic Jazz musicians who will be playing at Lyndhurst.
$10 per person grounds access fee (kids under 10 admitted free).
Please pay in advance at Lyndhurst.org!
Note: Please purchase your grounds access pass in advance to secure a parking space and for cancellation notices. Day of event grounds access passes available at Lyndhurst gate as space permits. These fees equally benefit Lyndhurst and Jazz Forum Arts to support Sunset Jazz at Lyndhurst.
Looking for some fun plans with your kids this summer? Check out our free Jitterbugs events at the Waterfront Park in Dobbs Ferry. Click here!
Concerts cancelled due to inclement weather conditions are announced by 2 pm on this page and our Facebook page.

Lyndhurst Concert Schedule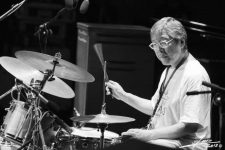 July 7 – Fukushi Tainaka Organ Quartet
Master drummer Fukushi Tainaka is one of the best-known Japanese Jazz musicians of his generation and one of the most in-demand drummers on the international Jazz scene. A longtime member of legendary alto saxophonist Lou Donaldson's group, Fukushi played alongside countless other prominent Jazz artists, including trumpet legends Dizzy Gillespie, Bill Hardman and Woody Shaw, guitarist George Benson, pianists Champian Fulton, Benny Green, Barry Harris and Junior Mance, and organist Dr. Lonnie Smith.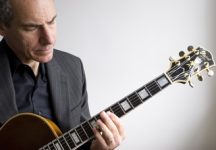 July 14 – Peter Hand Quintet
A New York City native, Peter took classical piano lessons before switching to guitar in his early teens. After first becoming aware of blues artists Buddy Guy, Little Walter, Howlin' Wolf and Muddy Waters, he became especially enamored of the blues guitar sounds of B.B. King and Albert King, teaching himself to play much of their music. While at Berklee in Boston, Peter was exposed to much of the Jazz vocabulary that would inform his later playing. Peter Hand has written over 250 original compositions and over 360 arrangements, scored for Jazz combos, nonet & ten-piece band, big band, string quartet, woodwind quintet, brass choir and symphony orchestra.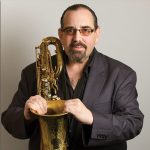 July 21 – Dave Schumacher & Cubeye
Cubeyé is a new ensemble led by baritone saxophonist Dave Schumacher fusing Jazz, Afro-Cuban and Afro-Boricuan elements. Inspired by seminal figures like the Fort Apache Band, Batacumbele, Cachao and Ray Baretto, they play original compositions, new treatments of Jazz standards and Latin Jazz compositions. Featuring Dave Schumacher on Baritone, Alto Flute; Jesus Ricardo on Trumpet; Jose Davila on Trombone, Euphonium; Igor Atalita on Piano; Alex Apolo Ayala on Bass; Mauricio Herrera on Percussion and Daniel Sadownick on Percussion.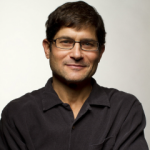 July 28 – Mike Holober Quintet featuring Marvin Stamm
Described by  Downbeat Magazine  as "one of the finest modern composer/ arrangers of our time" Mike Holober was awarded the 2022 American Academy of Arts and Letters Andrew Imbrie Award in Music.  His recent big band recording, "Mike Holober & The Gotham Jazz Orchestra:  Hiding Out" (ZOHO Music, 2019) was nominated for a 2020 GRAMMY® Award (Best Large Jazz Ensemble Album), and features two of his extended works for Jazz orchestra. Trained as a classical pianist and conductor, Mike began his apprenticeship as a Jazz pianist and composer after moving to New York City in 1986. He has released six recordings as a leader, and can be heard on over 70 recordings as a sideman.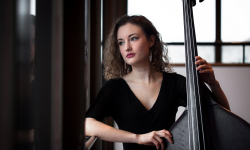 August 4 – Hannah Marks - Outsider, Outlier
Hannah Marks is a bassist, bandleader, composer, and educator living in New York City. As a bandleader, she has performed at several major festivals, including the Detroit Jazz Festival, Hyde Park Jazz Festival, Iowa City Jazz Festival, and Indy Jazz Festival. Her current groups as a leader are Hannah Marks: Outsider, Outlier, a genre-defying, lyric-based project, and the Hannah Marks Quartet. She is a frequent collaborator with Geoffrey Keezer, Ingrid Jensen, Kalia Vandever, Matt Wilson, Ted Nash, Morgan Guerin, and Marcus Printup.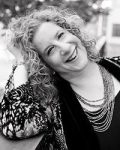 August 11 – The Mia Brazilian Jazz Ensemble
Vocalist Deborah Mia Shelton has weathered the storm of over 17 years of health challenges . In 2015, she hit the jackpot of combining several new treatments for Lyme and detoxification and doing qi gong. These reduced the swelling in her nasal passages just enough to allow her to sing with some ease and joy! Working in three hour sessions spaced over a six month period, she was able to combine recordings she made as a young and aspiring Jazz vocalist living in Brooklyn with songs she recorded as a middle-aged Lyme survivor in Seattle. In Praise of Whole Notes is a celebration of her love of Jazz and the creative process and the truth that nothing can tarnish, violate or destroy the wholeness within us.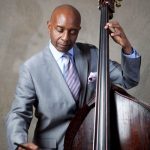 August 18

– Nat Reeves Quartet
During the past 40 years, Nat Reeves has been one of the top bassists in Jazz. His supportive and stimulating playing has uplifted a countless number of sessions and recording dates, most notably with the great altoists Jackie McLean and Kenny Garrett. Both as a performer and an educator, he has made a strong impact on the Jazz world. Nat Reeves has traveled the world including performing in India and Japan, at the San Francisco, New Orleans, Detroit and Atlanta Jazz Festivals, and with Pharoah Sanders at Dizzy's at Lincoln Center.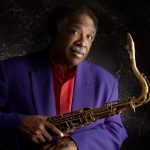 August 25 – Houston Person Quartet
Nothing, it seems, stops Houston Person, the reigning King of the Boss Tenor who is now in his sixth decade of performing. His new record (he's released over 85 of them), Live In Paris, just received four stars from The Guardian, which lauded its "easy brilliance." His tone has gotten bigger even as his delivery has mellowed. A great friend of The Jazz Forum, Houston is a master's master.
Visit Any of Our Other Locations
Share These Concerts With Your Friends