Jazz at Pierson Park, Tarrytown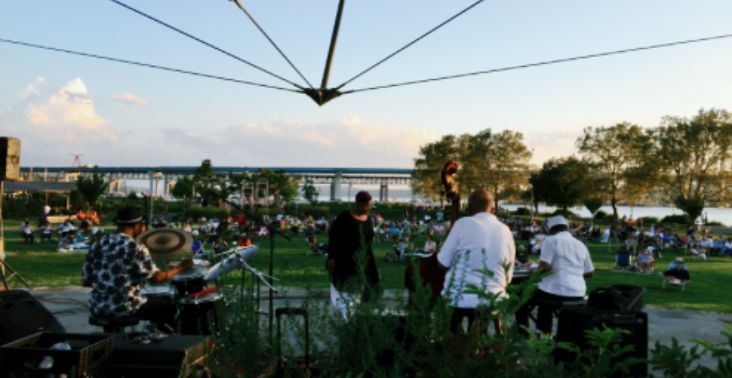 Eight Free Friday Evenings
No tickets needed. This summer we are celebrating Jazz with a fresh new lineup of fantastic musicians who will be playing at Pierson Park.
Looking for some fun plans with your kids this summer? Check out our free Jitterbugs events at Dobbs Ferry in Tarrytown. Click here!
Concerts cancelled due to inclement weather conditions are announced by 2 pm on this page and our Facebook page.
Pierson Park Concert Schedule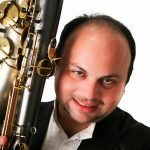 July 8 – Yaacov Mayman - Organ Quartet
Yaacov Yon Mayman, a Grammy nominated saxophone player, composer and artistic director has been exciting audiences nationally and internationally with his fascinating performances featuring a powerful, warm sound, dazzling virtuosity, daring interaction and outstanding musicality. He has performed and/or recorded with such Jazz greats as Latin-Jazz drummer Bobby Sanabria and his "Multiverse Afro Latin Big Band", saxophonists Benny Golson, Joe Lovano, and Bill Evans, and with drummers Al Foster, Dave Weckl, and Lenny White.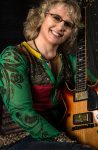 July 15 – Sheryl Bailey & The SBQ
There's no description more apt for Sheryl Bailey than "a sizzling guitar goddess", coined by Elliot Simon of  All About Jazz. He's not alone with his superlatives-Adam Levy of Guitar Player Magazine calls Sheryl "one of the most compelling tones of her generation", and Frank Forte of Just Jazz Guitar ranks her "among the best bop guitar players with a fresh approach and something new." It's said (by Lee Metcalf, The Villager) that she can "go from zero to blazing in two beats", but she is continually praised for never sacrificing melody and lyricism for technique. "She balances superior technical skills with a strong lyrical sense and swinging touch…" continues Metcalf.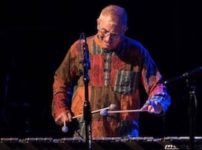 July 22 – Ted Piltzecker Quartet
Ted Piltzecker has performed at festivals throughout the US and around the globe. His five albums as a leader have been critically acclaimed and influential in both the percussion and Jazz worlds. The current release  "Brindica" reflects his four-month venture around the world. "Piltzecker writes and arranges tunes that draw on tango, second-line, Afro-Cuban, South African, and even carnatic influences, always in an organic, fun, and respectful way. The result is a stylistic kaleidoscope of an album that reveals new combinations of rhythm and harmony at every turn and always sparkles with wit and good humor." CD HotList
July 29 – Adam Niewood Quartet
By the time Adam Niewood was five years old, he had tagged along with his parents, reedman Gerry and clarinetist/pianist Gurly on two world tours with Paul Simon & Art Garfunkel, and Liza Minnelli. Adam's first instrument was the clarinet in fourth grade, but he quickly gravitated towards the alto saxophone. In high school Adam's band director decided to switch Adam from alto to tenor. "The sound of the tenor got me. This is when I started checking out my father's recordings. A couple of years later during my junior year in high school, I got the great opportunity to play second tenor in a big band which included Joe Romano, Larry Covelli, Lew Soloff, Don Menza, my father Gerry, Steve Gadd, etc. for a short tour…. That was all I needed to convince me that I wanted to go to music school, and play music professionally."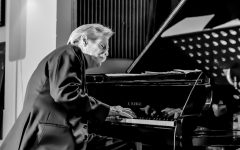 August 5 – Joel Forrester Quartet

Joel Forrester  is the composer of more than 1600 tunes, a versatile and accomplished Jazz pianist, leader of his own quintet and prolific recording artist. His playing draws from stride, boogie-woogie, bebop, trance and what he likes to call 'salon pieces' but each composition bears the stamp of this most individual artist. Joel composed the theme for National Public Radio's FRESH AIR with Terry Gross.  The theme has been broadcast more than 200,000 times and it's been played and heard coast-to-coast more often than any other Jazz composition in American radio (both public and private stations) for the last 28 years!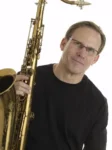 August 12 – David Brandom Quintet
Saxophonist, composer, and arranger David Brandom made a career playing Broadway Shows and with a wide range of jazz and pop recording artists. A few of the artists include: Frank Sinatra, Tony Bennett, Bobby Caldwell, Natalie Cole, Randy Brecker, Joe Lovano, Maria Schneider and Dave Matthew's Super Latin Jazz Orchestra. Dave was a member of the Westchester Jazz Orchestra, recording critically acclaimed CDs "All In" in 2007 and "Maiden Voyage Suite" in 2011. A prolific composer and arranger, David released his critically acclaimed CDs, "Home" in 2002 , and "No Way Out" in 2007. His latest project is "What's Going On" an album of pop tunes arranged for jazz quartet that became his focus during the pandemic.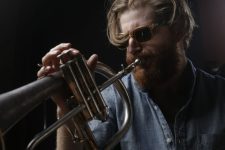 August 19 – Michael Sarian Quartet
Trumpeter and composer Michael Sarian has been praised for his "unique compositional and instrumental voice…reminiscent of [his] lyrical contemporaries such as Ralph Alessi, Ambrose Akinmusire or Avishai Cohen…certainly deserving of a large audience and much recognition." (Friedrich Kunzmann, All About Jazz) Michael has performed at some of the most iconic international stages, including the Montreux Jazz Festival in Switzerland, the Kennedy Center in Washington DC, Getxo Blues Festival in Spain, Teatro Colón in Argentina, and at some of New York City's most beloved venues such as the Blue Note Jazz Club, Jazz at Lincoln Center, BRIC JazzFest, The Beacon Theater, and Central Park SummerStage. He has also appeared on WNYC's Soundcheck with John Schaefer and NPR's World Cafe.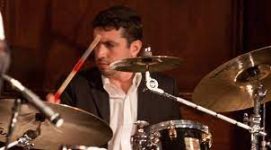 August 26 – Rodrigo Bonelli & Brasil Trio + 1
Known for his impeccable groove, sophisticated taste, and stylistic versatility, drummer Rodrigo Bonelli maintains a busy performing and recording schedule throughout NYC and the United States. He has been privileged to perform with such renowned musicians as Don Friedman, Ron McClure, George Garzone, and Claudio Roditi. Rodrigo's drumming can be heard on the JazzIz 2010 CD entitled Signs of the Times, as well as on the Two World's quartet album Stream of Stars.
Visit Any of Our Other Locations
Share These Concerts With Your Friends