Jazz at Pierson Park, Tarrytown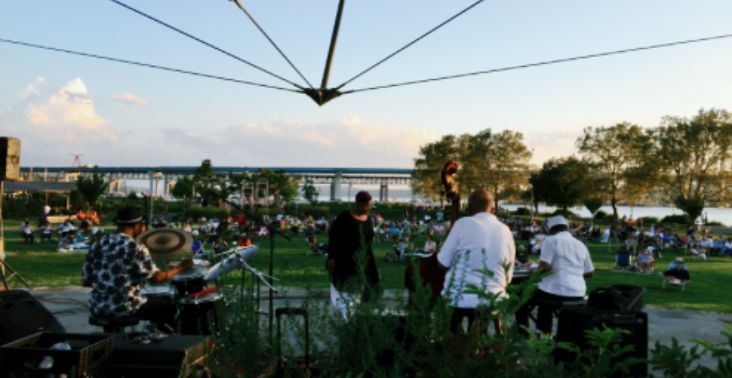 Eight Free Friday Evenings
No tickets needed. This summer we are celebrating Jazz with a fresh new lineup of fantastic musicians who will be playing at Pierson Park.
Special Note: Cancelled if rain.
Pierson Park Concert Schedule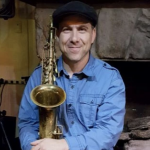 July 9 – Neal Spitzer & Friends
It's no exaggeration to say Neal Spitzer has broken boundaries with their unique sound. Whether you've been to one of the many live performances or you've heard one of their recordings, you'll see why they're renowned for their technical capabilities and musical versatility. Explore the site to learn more about everyone's favorite Musician.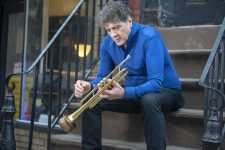 July 16 – Joe Magnarelli Quartet feat. Akiko Tsuruga
Over the course of a 40+ year career, Joe Magnarelli has emerged as one of the premier trumpeters, improvisers, composers, and educators in jazz. Initially training as a pianist who accompanied songs sung by his father, Magnarelli took up trumpet as a youth in his native Syracuse. He was inspired by lessons with noted trumpeter Sal Amico as well as performances with esteemed tenor saxophonist J. R. Montrose.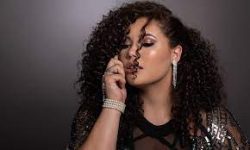 July 23 – Ashley Pezzotti Quartet
At the young age of 23 years old Ashley has performed with renowned artist such as Wynton Marsalis and the Jazz at Lincoln Center. Ashley Pezzotti is a 'singers singer'. Not only does she deliver timeless melodies (Standards and her original compositions), she has also mastered the art of 'scat singing' and can hold her own with any horn player.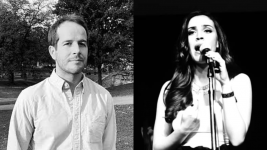 July 30 – Matt Buttermann Quartet
feat. Ceren Yasaroglu
As a guitarist, Matt has performed with renowned artists including Clark Terry, Wynton Marsalis, Jimmy Heath, Mulgrew Miller, Freddy Cole, Matt Wilson, Phil Woods, and Ted Nash. Apart from performing on July 30th in Pierson Park, he'll also be hosting Jazz Forum Arts' Jitterbugs program for kids up to 10 years, Wednesdays at 5:30 in Dobbs Ferry starting July 7th!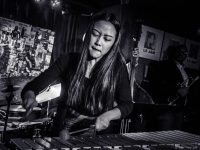 August 6 – Chien Chien Lu Quartet
Chien Chien Lu is a jazz vibraphonist, contemporary percussionist, and composer from Taiwan. She recorded on trumpeter Jeremy Pelt's latest record "Jeremy Pelt The Artist" and toured with the band to France, Poland, Germany, Switzerland, Netherlands, and UK. Chien Chien has recently stepped forth as a composer and leader with her own quartet.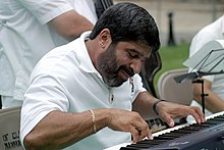 August 13 – Gilberto "Pulpo" Colon, Jr. Latin Jazz!
Gilberto "Pulpo" Colón Jr. is a pianist, composer, and band leader. He is credited for working with all three of the "Big 3" (Tito Puente, Tito Rodriguez, & Machito Orchestras). Colón's early musical influences ranged from The Beatles, Elvis Presley to Puerto Rican "Jibaro" music. He formally began his musical career at the age of 14.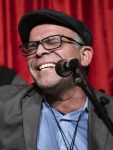 August 20 – Nanny Assis Brazilian Birthday Bash!
Nanny Assis was born in Salvador, Brazil in 1969. Singer, drummer, percussionist, singer-songwriter, has played with artists such as Vinicius Cantauria, Eumeir Deodato. He is a master of Brazilian jazz, Afro-Brazilian music and other popular sounds from his homeland.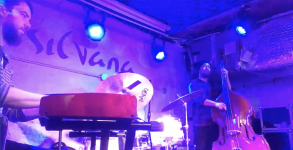 August 27 – Austin Day & B-Side Five
Austin Day & B-Side Five is a hard-bop jazz quintet with a focus on lesser known works in the genre!
Personnel include: Marty Kenney on Bass, Steve Denny on Piano, Ben Waters on Drums, Austin Day on Tenor Sax and Andrew Linn on Trumpet!
Visit Any of Our Other Locations
Share These Concerts With Your Friends