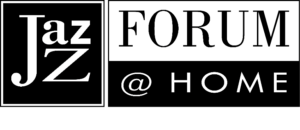 Due to connectivity issues we are unable to publish Camille Bertault live performance. We apologize for the inconvenience.
We're continuing to go live with our Jazz Forum @ Home weekly and free-of-charge Facebook Live Streaming series from artists' homes,  Saturdays at 7 pm EDT.
NEW: Text Jazz Forum to 33196 for a show reminder before we start!

Christian Sands
Christian Sands performing at the Jazz Forum, recorded on June 7, 2019.
Feat. Yasushi Nakamura – bass and Jerome Jennings – drums.
Turn out for the Jazz Forum's very own Alex Miller
Our beloved box office manager, Alex Miller, will culminate his SUNY Purchase graduate school experience with a Facebook LIVE recital!  Tune in on Tuesday, April 28th at 8 PM for a night of standards and original songs with Alex and his brother!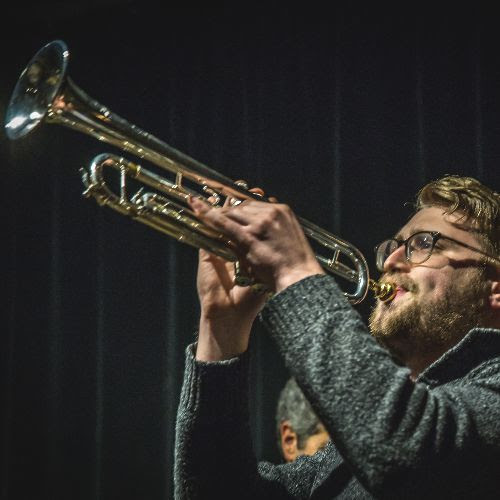 (Almost) Daily Facebook Live Broadcasts

from artists Jazz Forum Arts has presented

Here's a great moment at the 2nd Jazz Forum, 648 Broadway, in 1982 when Woody Shaw sat in with Art Blakey & The Jazz Messengers! (Photo by Mitchell Seidel)
– Mark Morganelli

For parents, grandparents and caretakers who are at home with kids, Jitterbugs is here for you! We'll share videos and activities to keep you and your children musically busy. Enjoy!
Join Jody and Theo for reading The Jazz Fly 2, a book about a fly who uses a combination of Spanish and jazz scat to ask a sloth, a monkey, and a mackaw to transport his band to a tropical concert site!
This time we are introduced to all the characters in the book. If you can't wait to hear the book, jump 3 minutes into the video to get jazzed! (You can also buy the book here!)

Meet the Artist: Catherine Russell
"You don't just go from one thing and then step through the threshold and you're a professional."
– Catherine Russell
Read the full interview by Salina LeBris.

Please contribute to Jazz Together, our emergency campaign to support the Jazz Forum, the 34 free outdoor summer concerts and our new Jitterbugs children's education program.
The Jazz Forum Arts Board of Directors is leading the campaign with generous initial contributions totalling $20,000. We hope you will join them.
You can also support us by sharing this blog with your friends and loved ones.
Share This Jazz Forum @ Home Post

This content is from our weekly Jazz Forum @ Home email series.
To receive these emails directly to your inbox, please subscribe below!
Don't miss any upcoming shows, offers or special events!