2021 Art$W Challenge Grant just announced. Until Dec 15th, all new or increased donations are eligible to be doubled up to $7,500. Support us with a donation today and together we can reach the goal!
Live Music Is Back and We Need Your Support!
We're reopening the Jazz Forum and our free Summer Concerts are back this year!
Without you, our loyal audience, we couldn't have made it through the past 400+ days since our last in-person performance at the Jazz Forum on March 8, 2020.
Please consider donating to support our work during 2021. We are committed to making sure we stay present in the community and provide top-quality Jazz music, be it online or in-person.
Help us successfully reopen the Jazz Forum!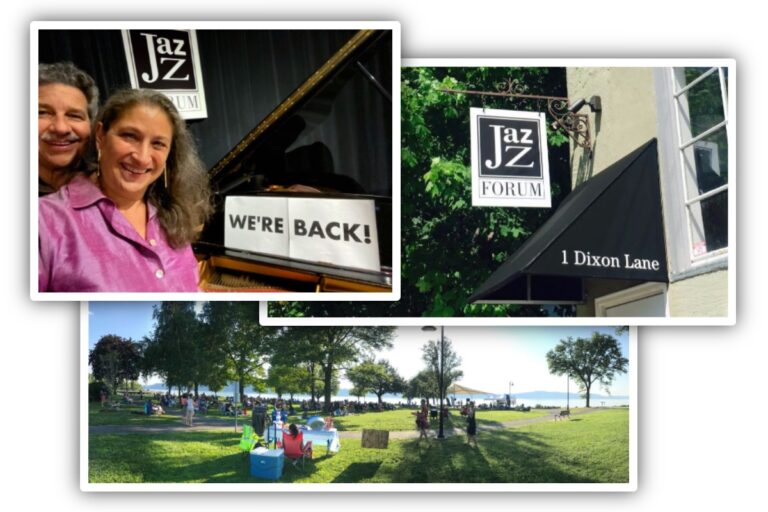 Donating with a check? Click Here.
Every single contribution counts. Donations are fully tax deductible.
Your Donations During 2020 Made This Possible

Become a Jazz Forum Member
You are joining the proud, committed community of Jazz Forum Arts.
Show after show, we bring inspiring and diverse music to our patrons. Your investment ensures the future of the Jazz Forum and our free summer concerts.
Donate to

Jazz Together

Today
Keep your local Jazz club thriving
Please help us continue to bring you the joy and solace of Jazz in these trying times.
Donating with a check? Click here.
Every single contribution counts.
Donations are fully tax deductible.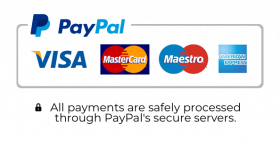 What Your Donations Have Accomplished
Since the Club Opened 2017
700+
Hours of Live Jazz Music Played
1,300+
Jazz Artists Played at the Club
30,000+
Patrons Visited the Jazz Forum
45,000+
Visitors to Our Summer Concerts
Are You Experiencing Any Issues?
Please let us know! We are happy to help with any questions you might have.
Jazz Forum Arts is a 501©3, not-for-profit arts presenting organization whose mission is to present top-quality events to the public at little or no cost, while enhancing the appreciation of Jazz, America's preeminent indigenous musical art form.
The Jazz Forum is the only dedicated jazz club in Westchester County. Our commitment is to keep the music affordable and accessible.
In 2019 we will celebrate 34 years of outdoor concerts in public parks in NYC, Westchester and Connecticut for live music fans and new audiences.
We host continuous Jazz classes for kids under 10 years. and we welcome young artists to perform with and learn from Jazz elders in monthly jam sessions.
Jazz Forum Charter Donors
Supporters who helped launch the Jazz Forum in 2017
Charles and Jean Schachter Charitable Trust
Tom Donofrio & Sara Langbert
Linda Giuliano & Edward Rutland
Bob & Cheryl Graef
Shannon Stringer & Larry Taylor

Alice Arias
Ron Blatt
Lauren & Paul Blum in memory of Michael Brecker
Daniel P. Chiplock & Jean E. Garner
Marilyn O'Connor Dimling & John Dimling
Lori & Renato DiRusso
Ray & Pamela Endreny
Joan S. Gilbert
Ron & Sarah Gillespie
Betsy Wedemeyer & John Gunther-Mohr
In Memoriam Raphell
Gary Herbst
Ellie Becker & Jeff Levine
Norm Lotz
Mom & Dad, Terry & Joe Morganelli
Patricia Pinckney in memory of Kenneth Pinckney 
Christine & Carlos Plazas
The Schmidt-Romano Charitable Trust
Fran & Barry Strutt
Naomi Vladeck in memory of Eric R. Putter
Tracy & Rob Baron
Clifford Bass
Sarah Cox & Peter Bernstein
Stacy & Dave Brandom
Elizabeth Breslin & Michael Barnhart
Al & Caryn Bunshaft
Joanne Camuto
Evan & Juli Charles
Ona Cohn, Designs on You
Wendy & Gregg David
Joel Dean Foundation
Don Dupont, Sr. from the Don Dupont Big Band
Elena Herrera & John Finger
Dean Gallea
Gary Greenblatt & Linda Kobrin
Yvonne & Stephen Hendricks
Kate Herman CPA
Dick Joseph
Stuart & Arlene Kolbert
Salina Le Bris
Karen Needleman & Larry La Porta
John Leavy & Jennifer Lego
Jennifer Orkin Lewis & Ken Lewis
Diane & Joe Masullo
Robert Mellor, Jr.
The Mignogna Family
Matt & Sue Morganelli 
Rob Perelman & Hiromi Kasuga Perelman
Juliana Pilates & George Kraus
Jeanne & Joel Resnick
Sharon & Blake Rowe
Miriam Silver and Bleys Rose
Kathryn Slocum & Rob Goodwin
Bettina & Tom Speyer
Denise Wagner Furman & Mark Furman
Business & Artistic Partners
Greg Beyl – Tri-State Custom Construction
Tim Duch – Tim Duch Designs
Jeff Johnson – Jeff Johnson Studio
Steve Tilly – Stephen Tilly Architect
Jean Yves & Salina LeBris – Pane D'Oro Bakery
Arnold Schnitzer – AES Fine Instruments
Tony Giuliano – TG House Painting
NEW: Support Us While Shopping
Every contribution helps us build our community and sustain our mission. Thank you for your support!