Your gift is essential to the future of Jazz Forum Arts! Please support us in this challenging time as we continue to delight, engage and expand our Jazz community through online performances and classes. Please be safe and take care of your loved ones. We can't wait to see you again as soon as we reopen!
We need your help in these unprecedented times!
Please consider donating to support our work during 2021. We are committed to making sure we stay present in the community and provide top-quality Jazz music, be it online or in-person, throughout the year.
Your Donation Supports These Online Programs
We are launching a new live series from the club! See your favorite Jazz and Brazilian artists performing live from the Jazz Forum.
We are presenting Facebook Live streamed shows every Thursday at 7 pm, sponsored by Montefiore Health System.
We continue to host our monthly Jitterbugs classes for families with kids 2-7 years old. Check out our upcoming schedule today!
We will keep you posted about ongoing and new programs in our weekly Jazz Forum @ Home e-blasts. In the meantime, please join our mailing list to learn about everything we are doing for Jazz lovers everywhere. And please consider making a donation.
Donating with a check? Click Here.
Every single contribution counts. Donations are fully tax deductible.
Become a Jazz Forum Member
You are joining the proud, committed community of Jazz Forum Arts.
Show after show, we bring inspiring and diverse music to our patrons. Your investment ensures the future of the Jazz Forum and our free summer concerts.
Donate to

Jazz Together

Today
Keep your local Jazz club thriving
Please help us continue to bring you the joy and solace of Jazz in these trying times.
Donating with a check? Click here.
Every single contribution counts.
Donations are fully tax deductible.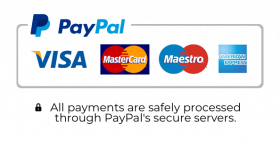 What Your Donations Have Accomplished
Since the Club Opened 2017
700+
Hours of Live Jazz Music Played
1,300+
Jazz Artists Played at the Club
30,000+
Patrons Visited the Jazz Forum
45,000+
Visitors to Our Summer Concerts
Are You Experiencing Any Issues?
Please let us know! We are happy to help with any questions you might have.
Jazz Forum Arts is a 501©3, not-for-profit arts presenting organization whose mission is to present top-quality events to the public at little or no cost, while enhancing the appreciation of Jazz, America's preeminent indigenous musical art form.
The Jazz Forum is the only dedicated jazz club in Westchester County. Our commitment is to keep the music affordable and accessible.
In 2019 we will celebrate 34 years of outdoor concerts in public parks in NYC, Westchester and Connecticut for live music fans and new audiences.
We welcome young and amateur artists to perform with and learn from Jazz elders in our monthly jam sessions and student-run programs.
2019 Members
Patron
Juli & Evan Charkes​
Supporter
Joel and Jeanne Resnick
Seth Porter and Lindy Kauffman
Barry and Fran Strutt
Yvonne & Stephen Hendricks
Daniel Chiplock & Jean Garner
John and Marilyn Dimling
Alice Arias
Evan and Juli Charkes​​
Friend
Lorie Paulson and Maury Krasnow
Jim Neuman
Glenn Rosenbloom & Janice Ditchek
Frances Pantaleo and Robert Freedman
Isami & Betsy Shiroma
Martin Laskin
Will Barrett & Becky Barker
Philip Weisner
Anonymous
Fan
Marc Adelsberg
Fred and Linda Grossman
Bill Null & Lauren Thaler
Elizabeth Breslin & Michael Barnhart
Rivera Family
Dean Gallea
Ted Miro
Ed Berenson
Richard Mellor,Jr.
Kathryn Slocum & Rob Goodwin
Anonymous
Anonymous
Anonymous
Anonymous
Anonymous
88 Keys Donors
Charter Donors
NEW: Support Us While Shopping
Every contribution helps us build our community and sustain our mission. Thank you for your support!