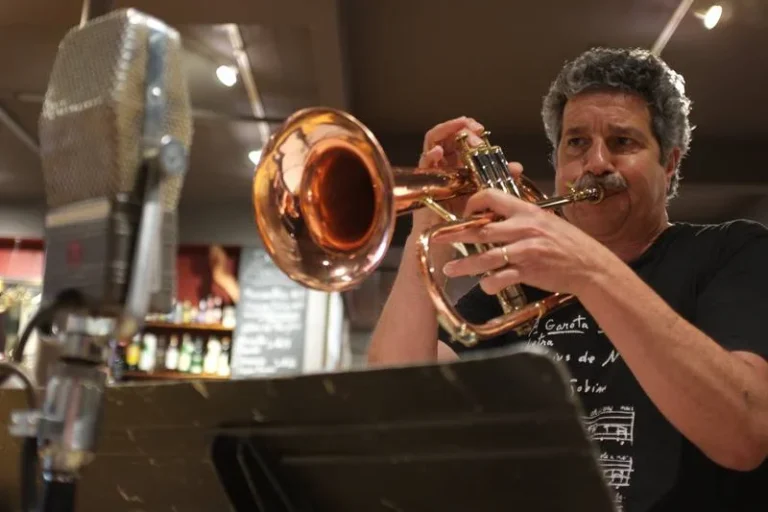 Executive Director, Jazz Forum Arts
Trumpeter, Flugelhornist & Jazz Producer
Email: [email protected]
Mark Morganelli ran his first Jazz Forum loft in 1979-1983, presenting or hosting recordings, films and broadcasts by Dizzy Gillespie, Art Blakey, Wynton Marsalis, Carmen McRae, Max Roach and others.
Mark established Jazz Forum Arts in 1985 as a non-profit arts presenter with the free outdoor summer Riverside Park Arts Festival, and produced the Sunnyside and Berkshire Jazz Festivals and NYC area concerts at Carnegie Hall, Jazz at Lincoln Center, NJPAC, Tarrytown Music Hall, and the Town Hall.
Mark produced 60+ Candid Records CDs, many when he was NYC's Birdland Music Coordinator. When Mark and his family moved to Westchester in 1991, he inaugurated 22 years at Tarrytown's Jazz at the Music Hall, including Betty Carter, Sonny Rollins, Dave Brubeck, Chick Corea, David Sanborn and the Count Basie Orchestra. He led the Bucknell Jazz and Rock Ensemble during college.
As a trumpeter/flugelhornist, Mark recorded five albums, most recently Brasil! and has toured Italy and performed at the Montreux, JVC/NY and Saratoga Jazz Festivals.
In 2017, Mark and his wife, Ellen Prior, reopened the Jazz Forum in Tarrytown under Jazz Forum Arts, presenting Eliane Elias, Paquito D'Rivera, Bill Charlap, Catherine Russell and many other artists.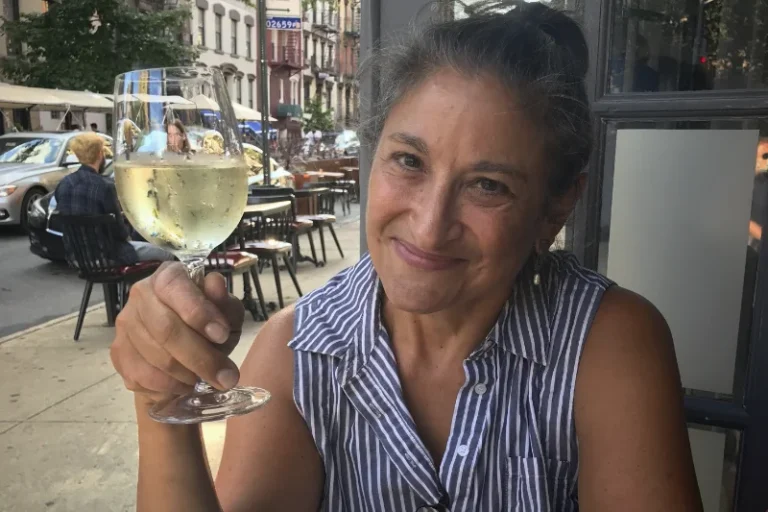 Associate Director, Jazz Forum Arts
General Manager, Jazz Forum
Email: [email protected]
Ellen Prior has been Associate Director of Jazz Forum Arts since the founding of the non-profit in 1985, developing and supporting the Board of Directors and assisting her husband, Mark Morganelli in fundraising and on-site event management.
With the prospect of opening the Jazz Forum, Ellen made a major career change and added the Jazz Forum's General Manager to her role. Ellen runs the club, including the restaurant operations. She launched the club's Art Gallery, curating rotating group shows and selling works of diverse painters and photographers. She also leads educational programs, marketing, fundraising and financial administration.
Previously Ellen was Director of Human Resources at Trinity Wall Street where she served the historic institution's 250 employees. She was a non-profit management consultant at the Hay Group and ran her own consulting firm. Her clients included American Museum of Natural History, Rockefeller Brothers Fund, Planned Parenthood, Bridges to Community and Holy Apostles Soup Kitchen.
Ellen earned an MBA from NYU's Stern School of Business and a BA from Barnard College. She has volunteered for HOUR Children, a program for formerly incarcerated mothers, Destination Imagination, and Trinity Mission & Service Engagements. She was a co-founder and Board Chair of Ovation Music Education Program in Dobbs Ferry and served as a member and officer of RiverArts.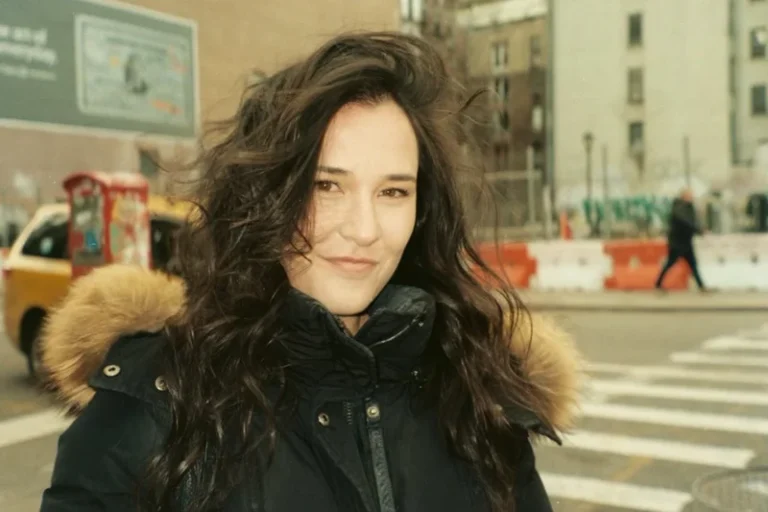 Clara Winder joined the Jazz Forum Arts team in the fall of 2017. Growing up in Dobbs Ferry, Clara was first introduced to live Jazz through Jazz Forum Arts' free summer concerts at the Dobbs Ferry waterfront. These concerts fostered her deep appreciation for live music's ability to strengthen bonds within a community.
As Marketing Director, Clara oversees Jazz Forum Arts' promotional campaigns, branding and communication. As Operations Manager, she handles many of the administrative areas of the club and overall non-profit.
Clara took on the role of Online Productions Manager during the pandemic; engineering over a hundred weekly livestreams at artists' homes and six premium live streams at the Jazz Forum. She relished the opportunity to share her live-streaming knowledge with artists and create a new space for our community to connect through music.
Clara graduated from the University of Michigan and has a background in marketing, photography and design. She is passionate about fulfilling Jazz Forum Arts' mission to make live music accessible to all in the community.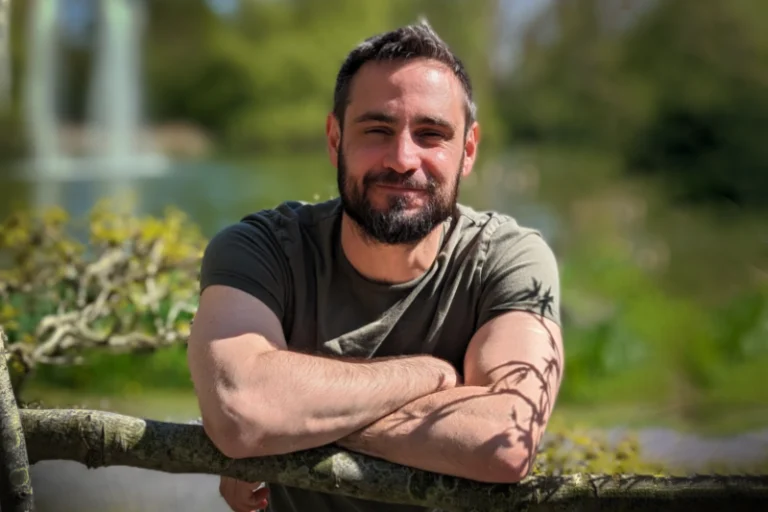 Having recently become a father, Isak Edblad joined Jazz Forum Arts in 2018 with a vision to expand the organization's work with educational programming for children. Isak later became the program manager for the award-winning early childhood education program Jitterbugs: Jazz for Kids and the Jazz Forum Student Ensemble.
Isak also manages Jazz Forum Arts' digital advertising, fundraising and web development.
Isak graduated from Södertörns University in Sweden where he grew up, and has lived in Madrid, Amsterdam and New York.
Through his international background in journalism, marketing and media production, he develops the organization's strategy and initiatives focused on connecting the Jazz community through technology, content and communication.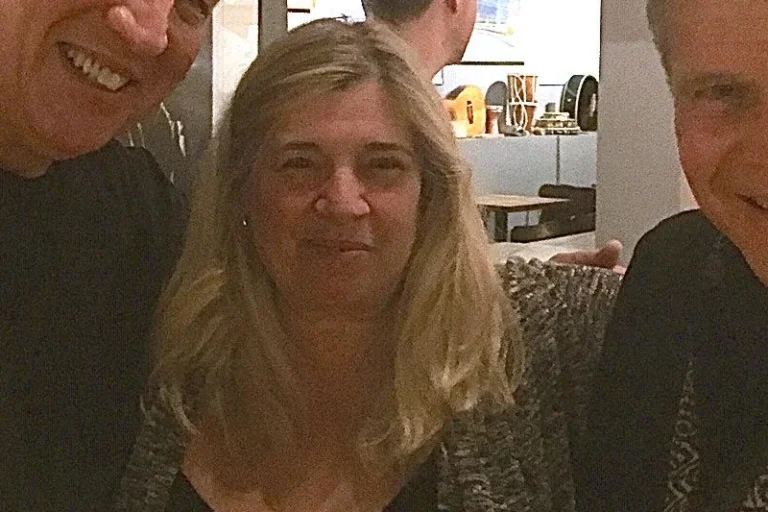 Sheri Levine has an impressive and varied professional background. After becoming a Certified Public Accountant and graduating from law school, Sheri worked in an accounting firm and then became an executive in international film distribution and then back in the world in finance. She was one of the founders and partners in Forward Entertainment- an international distribution company focusing on documentary and independent films.
For the past decade, Sheri has been an independent financial professional with diverse Westchester and New York-based clients. Sheri is a dedicated tennis player, dog-lover and music aficionado. Jazz Forum Arts constantly taps Sheri's wide-ranging expertise and is lucky to have this talented professional and lover of the arts on the team.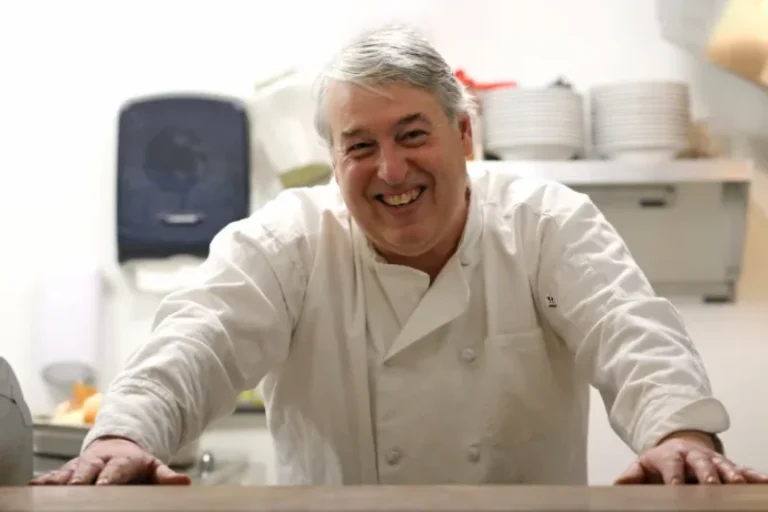 John grew up in Elmsford, attended Tarrytown schools and was friends with Charlie Breitenbach, whose family owned a wholesale bakery for 40 years on the site of the Jazz Forum. John moved to Austin, Texas where he advanced through the Hyatt kitchen management program before returning to Tarrytown as a baker for caterer Abigail Kirsch. He then had two businesses for a decade each: Custom Cuisine Catering and then Good Food Restaurant in Briarcliff Manor.
John spends off hours running an organic farm at Congregation Sons of Israel in Briarcliff Manor, the seasonal source of much of the produce used at the Jazz Forum. He also races sailboats, kayaks and loves eagle-sighting on the Hudson.
Contributing Photographers & Videographers
Thank you to the following photographers who have supported Jazz Forum Arts and enriched the community with their talent.