Jazz Forum Arts is a non-profit organization dedicated to enhancing the experience of our diverse community and broadening the Jazz audience through live Jazz performances and educational programs.  We are committed to building and retaining a solid team of motivated and high performing staff members.  
We always want to add great people to our team.  Besides the skills and experience required for each job, we are looking for folks who are smart, energetic, have a good sense of humor, and are excited to work hard in a team setting and get the rewards of competitive pay and recognition for your efforts.  
Most of our available positions are at the Jazz Forum club, a busy live music venue and informal restaurant, open only on Fridays, Saturdays and Sundays. The club is known for its excellent live music, delicious food and friendly and efficient service. We are passionate about ensuring that each of our patrons has an experience that exceeds their expectations and wants to keep coming back.  We invite you to apply for available positions to become a key part of our success.
Jazz Forum Arts is  an equal opportunity employer. See available positions below.
Please submit your cover letter and resume to [email protected] with the job title in the subject line. We will only contact candidates being considered for the roles posted. No phone calls, please. Please include:
Your full name
Your address
The position you are applying for
Salary expectation
Make the email title "Job Application (job title) – Jazz Forum" and we will get back to you as soon as possible.
Please note that all these positions are also posted on Indeed and you can apply through that posting as well.
We look forward to hearing from you.
Associate Director & General Manager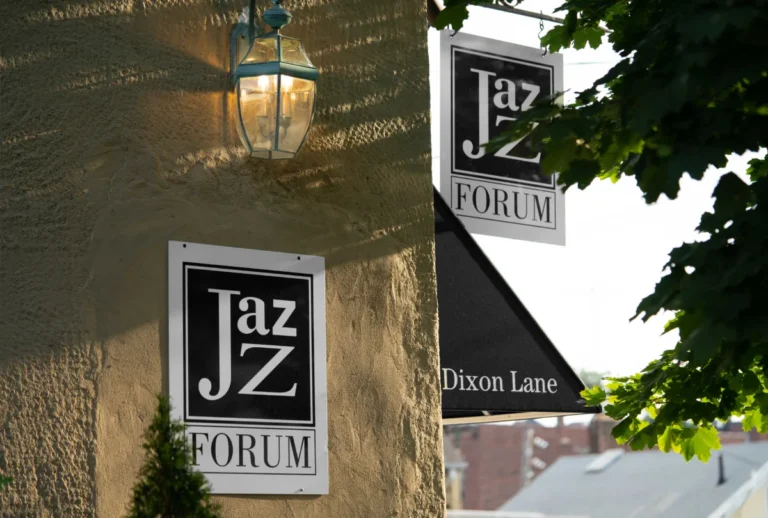 Jazz Forum
1 Dixon Lane
Tarrytown, NY 10591
Server • Part-Time Weekends
Set-up and clean front of house before opening
Take and serve food and beverage orders
Clear and reset tables during evening
Work as part of a front of house team
Provide hospitality in informal positive environment
Experience of at least one to two years
Reliable and hard worker
Available regularly on weekends
Experience working as a team player
Busy informal restaurant and live jazz and Brazilian music club
Music performances twice on Friday, Saturday and Sunday
Exciting and friendly environment of music lovers and regular customers
Very supportive staff team and management
Pooled tips to encourage teamwork and mutual support of staff
Owner-manager on site
Friday and Saturday 5 pm to midnight
Sunday 2 pm to 10 pm
Food Runner/Busser • Part-Time Weekends
Back-up and partner with servers to provide gracious, fast and hospitable service
Run food and drinks, and bus tables during service
Set tables and prepare for customers at start of shift and clear and reset tables during service
Clean-up front of house and back of house; prepare for next day at end of shift
Preferred: experience of at least 6 months to 1 year
At least 18 years old
Hard worker
Customer service experience
Preferred: familiarity with wines, liquors and beer.
Available regularly on weekends
Excellent teamwork
Positive outlook and good sense of humor
Busy informal restaurant and live jazz and Brazilian music club
Music performances twice on Friday, Saturday and Sunday
Exciting and friendly environment of music lovers and regular customers
Very supportive staff team and management
Pooled tips to encourage teamwork and mutual support of staff
Owner-manager on site
Friday and Saturday 5pm to midnight
Sunday 2 pm to 9 pm (sometimes later)