Welcome to Jitterbugs: Jazz for Kids – a family program to learn about Jazz while having fun!
Jitterbugs is a Jazz program for kids up to five years old. Programs run for six weeks each Spring and Fall.
During Jazz Forum Arts' free outdoor Summer Concert season, we also host Jitterbugs Jams – free for families to attend.
Do you want to join the Jitterbugs in the future? Email [email protected] and we'll add you to our mailing list!
Program Testimonials from Families
We think Jitterbugs is a great Jazz program for kids. But don't take our word for it!
Watch some of the families tell us what they thought about the program and how the classes have impacted their children.
"Anyone with a child that is interested in music, this is the place to start"
– Jerrilyn
"Neal is very talented, so we're learning a lot and having a lot of fun"
– Chris
"Since we started, our son has really blossomed in his love for music"
– Jen
Get Tickets for Jitterbugs
Classes are held at a real Jazz club: The Jazz Forum in Tarrytown!
The Jazz Forum is bringing Jazz to a new generation of New Yorkers. The Jitterbugs program is be based on playful interactive activities, encouraging the children to participate and learn about Jazz.
We always invite guest artists to join our educator to widen your child's the horizon of what Jazz is and can be. The Jitterbugs program dive into various Jazz themes, including the history of the music, important musicians, instruments and different Jazz eras of the past. Let's play, sing and learn together!
Do you want to join the Jitterbugs 2023 Fall Program? Send an email  to [email protected] and we'll add you to our mailing list!

Jitterbugs: Jazz for Kids is supported by the Marcia Polayes Foundation.
Let's Learn About the Legends
During the Jitterbugs 2023 Spring Program we are going to learn about six Jazz masters who made significant contributions to the music.
As always, a few guest artists will be joining our program. We can't wait to start exploring Jazz with you and your kids.
Educational Method & Philosophy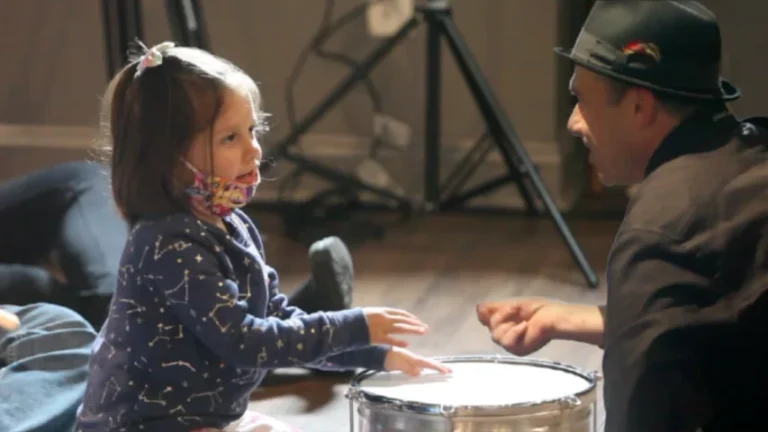 At Jitterbugs: Jazz for Kids, we take children's education seriously and work hard to ensure that all kids, regardless of background or experience, feel welcome to our music program.
Our goal is to create self-motivated, creative learners. Through the means of positive psychology we can create a high-gain, low-risk environment for learning through play. We recognize and celebrate that every child has their own unique needs for learning and many ways to express themselves creatively.
Core to Neal's own teaching principles is the philosophy of experiential learning. The process of I do (teacher models how to play), We do (collaborative playing), and You do (students play independently) is the foundation for creating his lesson plans. We learn by playing music together.
At Jitterbugs: Jazz for Kids, all of this is done through movement and music. From the moment your child walks into the Jazz Forum, they are "in the band!"
For preschoolers (18mos-5yrs)
Six Saturdays, 10-11 am
March 18, 25, April 1, 15, 22, 29
*Note we take a break for Easter on April 8
One program ticket per child
Class attendance of caretakers is obligatory
Two guest artists to join
Award-winning quality: Watch the video!
Address
1 Dixon Lane
10591 Tarrytown, NY
Parking
Available on the CVS parking lot adjacent to the club.
Contact
[email protected]
(914) 631-1000
Please contact us at [email protected] if you want to inquire about our scholarship tickets for your kids.
Winner of The ArtsWestchester 2021 Education Award
Jitterbugs is proudly recognized by ArtsWestchester!
Jazz Forum Arts' Jitterbugs program explores the culture, history, and sounds of Jazz and Jazz music.
We help kids understand important musical concepts and learn about innovative artists who paved the way for jazz to flourish and develop as a unique art form to this day.
Neal Spitzer's education includes a BS in Biology from Brandeis University (1990), a MFA from The New School for Jazz Performance (1993) and a Masters in Education from Columbia University's Teachers College (2005). At Teachers College, Neal studied Curriculum & Training, concentrating on Early Childhood Education.
Neal has been teaching for almost three decades including 18 years as The Band Director at Washington Irving Elementary School in Tarrytown, NY. In addition to running the Instrumental Band Program for 130 students, he taught General Music to children with special needs (8-1-2 classification). Neal is presently the General Music Teacher at The Round Hill Nursery School in Greenwich, CT (Ages 18 months – 5 years).
Prior to his tenure in Tarrytown, Neal was the General Music Teacher at PS16 in the Bronx and at The Woodstock Day School. He was a teaching artist for the Learning through Expanded Arts Program (LEAP) between these two school residencies. Through Project Arts and many other grants, he trained over 150 classroom teachers in 20 elementary schools on how to integrate music and drama into their existing curriculum.
Meet Neal Spitzer, Jitterbugs: Jazz for Kids Program Educator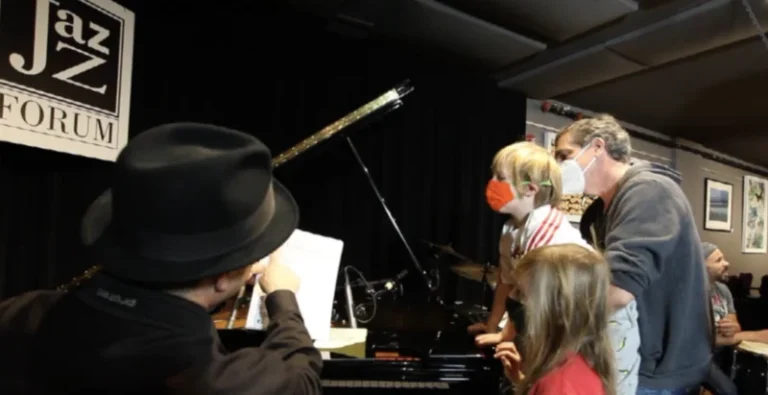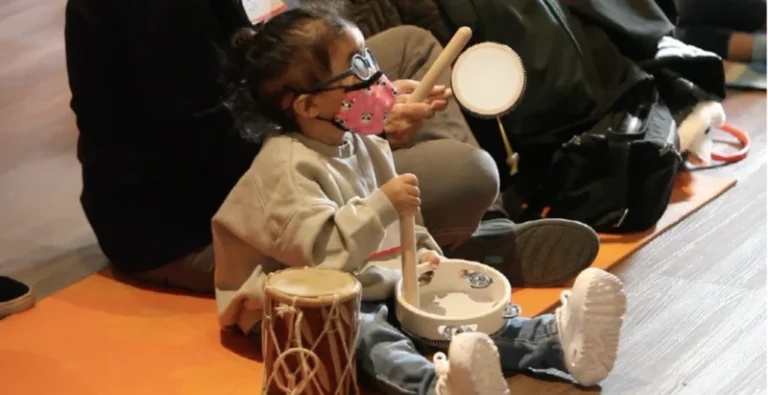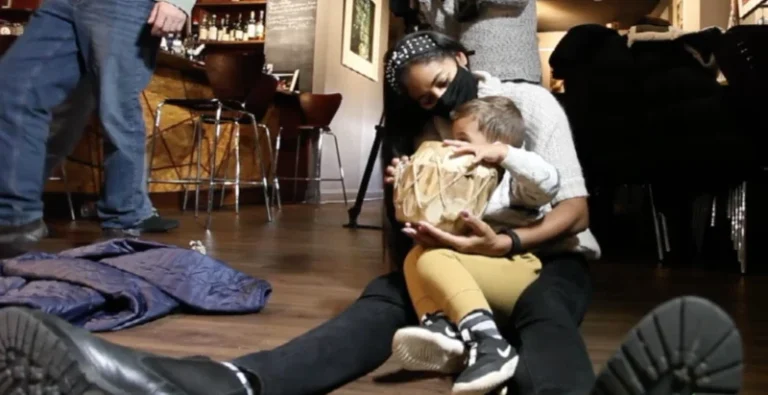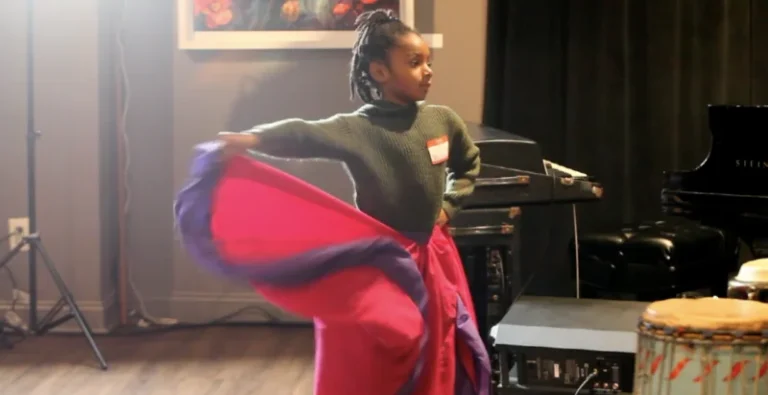 As a non-profit organization we depend on your support to keep our community programs afloat. Donations are optional and completely tax deductible.
Thank you for bringing smiles to the kids in our community!