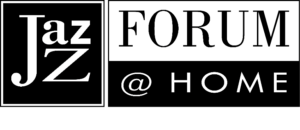 Patron Stories Replies #2

We are overwhelmed with the love, reactions, stories and comments we've received from all of you in regards to Jazz Forum @ Home. We promise to stay connected with you and hope that you do the same. For now, we would like to share some of the best replies we received in regards to last week's Patron Stories!
What Jazz tune makes you feel most at home and why?
I would say "Stardust" by Hoagy Carmichael, including its somewhat lengthy Rubato introduction, because it moves so smoothly and elegantly throughout its range, making it so relaxing. In my opinion, the tune "Stardust" can be comparable to the traditional American Folk song "I Dream of Genie With the Light Brown Hair" by Stephen Foster, and as well, the traditional Irish folk song, "Danny Boy".
Sunday kind of love ❤️ Reminds me of Sunday pasta and feeling comfortable enough with someone to relax on a Sunday.
Ruby My Dear - Thelonious Monk. So simple, so beautiful and so soothing. And soothing is what we really need right now!
Take 5 by Dave Brubeck — my ex boyfriend worked very hard to learn how to play that on the piano. He was very proud when he finally accomplished it.
Cinema Paradiso, by Chris Botti
Thank you for your responses and we hope to hear from more people this week!

If you can buy a gift certificate or donate to Jazz Forum Arts, we would be very grateful. It will help ensure that we will reopen confidently when the restrictions are lifted.
You can also support us by sharing this blog with your friends and loved ones.
Share This Jazz Forum @ Home Post

This content is from our weekly Jazz Forum @ Home email series.
To receive these emails directly to your inbox, please subscribe below!
Don't miss any upcoming shows, offers or special events!