Jazz Forum Arts 2018 Free Summer Concerts
33nd Anniversary Season!
All Concerts 6:30-8pm
2018 Brochure TBA
Presented by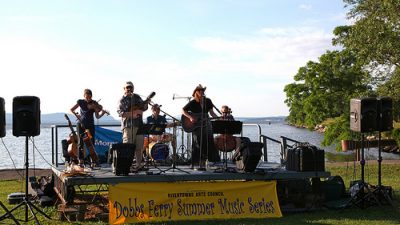 18th Annual Dobbs Ferry Summer Music Series

6/21: Chembo Corniel Latin Jazz
Link to music: http://chembocorniel.com/videos/
Wilson "Chembo" Corniel is a world class Afro-Caribbean percussionist. In 2009, Chembo's album, "Things I Wanted To Do", received a Grammy nomination for "BEST JAZZ ALBUM". Chembo teaches percussion at the SUNY Purchase Conservatory of Music.
6/28: Essiet's IBO
Link to Music: https://www.youtube.com/watch?v=MA_3NHeiwyE
Essiet Okon Essiet has established himself as one of New York's premier bassists. The Omaha, NE native has performed with legendary artists such as James Moody, Pat Martino, Jimmy Cobb, and Dee Dee Bridgewater. Essiet' Nigerian jazz group, "IBO", mixes jazz harmonies with West African rhythms.
7/5: Cynthia Sayer & Her Joyride Quartet
Link to music: http://www.cynthiasayer.com/cynthia_media_videos.shtml
Cynthia Sayer is an award winning instrumentalist, vocalist, and bandleader. She is one of the top four-string jazz banjoists in the world today. She is an inductee into the American Banjo Hall of Fame and was a founding member of Woody Allen's New Orleans Jazz Band. She has played with Wynton Marsalis, Wycliffe Gordon, and Anat Cohen.
7/12: Melanie Scholtz & Her Trio
Link to Music: http://www.melaniescholtz.com/index.php/k2-video-blog
Melanie Scholtz is an award winning jazz singer and composer. Born in South Africa, she has played piano since the age of five and went on to complete an Opera Diploma at the University of Cape Town. Melanie has released five albums and has collaborated with many South African and international jazz artists.
7/19: Freddie Hendrix Quartet
Link to Music: https://www.freddiehendrix.com/recordings
Freddie Hendrix is one of the most in-demand trumpeters in Jazz and beyond over the last two decades. The Teaneck, NJ native has performed with the Count Basie Orchestra, the Christian McBride Big Band, Aretha Franklin, Stevie Wonder and Alicia Keys. Hendrix is also a faculty member at the Hartt School of Music, The New School, and Jazz House Kids in Montclair, NJ.
7/26: Bob Albanese Quartet
Link to Music: http://www.bobalbanese.com
Bob Albanese is a jazz pianist, composer, and educator who has toured and taught clinics all over the world. Albanese has composed a wide range of original works from jazz tunes and lyrical songs to pieces for the Philharmonic Orchestra and Jazz Orchestra.
8/2: Vic Juris Trio + Kate Baker
Link to Music:
https://www.youtube.com/watch?v=Mslma-RnizM

Kate's Site:
http://www.katebakerjazz.com

Vic's site:
http://vicjurisjazz.com
Vic Juris is a renowned jazz guitarist, composer and teacher. He has played with Dizzy Gillespie, Sarah Vaughan, Chico Hamilton, and Dave Liebman, and has made numerous recordings. Kate Baker is one of today's most sought after jazz vocalists.  She is also a vocal coach and runs our Jazz Forum Arts Vocal Competition. She is currently performing and recording with Richie Cole and the Alto Madness Orchestra.
8/9: Geoff Gallante Quartet
Link to Music: http://www.geoffgallante.com
The 15-year-old Geoff Gallante is a cornet, trumpet, and flugelhorn prodigy. The young musician found his older brother's trumpet at four years old and has since performed alongside distinguished artists such as Dick Hyman and Bucky Pizzarelli.
8/16: Jordan Young Organ Quartet
Link To Music: http://www.jordanyoung.net/copy-of-resume
Jordan Young is a jazz drummer and composer, and attended the Jazz Studies Program at The University of Michigan.  Young has been an active part of the NYC jazz scene, studying with world class educator John Riley, and earning his Master's Degree from Manhattan School of Music.
8/23: Matthew Hartnett & The Gumbo All-Stars
Link to Music: http://www.matthewhartnett.com/music-page
Hailing from Houston, TX with roots in Lake Charles, LA, Matthew Hartnett has performed with Lauryn Hill, Kirk Franklin, and Joe Sample. You can regularly find the jazz trombonist leading #TeamHornSection in NYC venues.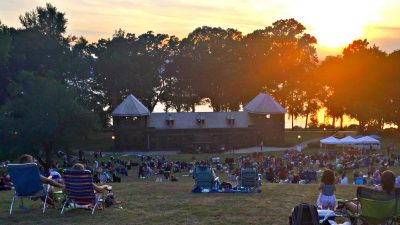 ANNUAL SUNSET JAZZ AT LYNDHURST CONCERT SERIES
7/6: Rocky Middleton Sextet
Link to Music: https://www.facebook.com/events/244841562590888/
Rocky Middleton, a Yonkers native, began playing bass at 21 years old. Rocky was self-taught before studying under Richard Davis and Lyle Atkinson at the Jazz Mobile workshop in Harlem. He has toured with Frank Foster, Charlie Persip, and Tommy Turrentine.
7/13: Cameron Brown & Dannie's Calypso
Link to Music: https://www.youtube.com/watch?v=V6-jWHmPNqk
Jazz bassist, composer and educator Cameron Brown began his career in the mid-sixties, recording in Europe with George Russell and Don Cherry. These two wonderful musicians remain life-long influences and inspirations.
7/20: Steve Kroon Latin Jazz Sextet
Link to Music: http://www.stevekroon.com
Steve Kroon has been a professional Latin percussionist for over 35 years. The Harlem resident has played with Roberta Flack, Aretha Franklin, Ron Carter and Diana Krall.
7/27: Domi Degalle Quartet
Link to music: https://soundcloud.com/domidegalle
Domi Degalle is a French jazz pianist studying at Berklee College of Music. She also attended the Conservatory of Paris.
8/3: Willie Martinez La Familia Sextet
Link to music: https://www.youtube.com/watch?v=7jnW3prBPSY
Facebook: https://www.facebook.com/lafamiliasextet/
La Familia Sextet is an ensemble featuring the compositions of percussionist and vocalist, Willie Martinez. The NYC group combines Afro-caribbean rhythms and the harmonic and improvisational nature of jazz.
8/10: Veronica Swift Quartet
Link to Music: https://www.veronicaswift.com/gallery
At 22, Veronica Swift is one of the top young singers in the jazz scene. In the fall of 2015, she won second place at the prestigious Thelonious Monk Jazz Competition. Veronica has a weekly Saturday night residency at the prestigious Birdland Jazz Club and has been performing with Richie Cole and Harry Allen.
8/17: Ayako Shirasaki Quartet
Link to Music: https://www.ayakoshirasaki.com
Originally from Japan, Ayako Shirasaki is a jazz pianist who now lives in NYC where she co-founded Sakura Music School in 2010. Ayako has played with Lewis Nash, Kenny Garrett, Kit McClure, and Marcus McLaurine.
8/24: Bill Warfield & Hell's Kitchen Funk Orchestra
Link to Music: https://www.billwarfield.net/video.html
Hell's Kitchen Funk Orchestra was co-founded by trumpeter, composer, and educator, Bill Warfield and various international players to explore the shared music across national boundaries. Bill has played with Mel Lewis, Ornette Coleman, Lee Konitz, Eddie Palmieri, and Buddy DeFranco.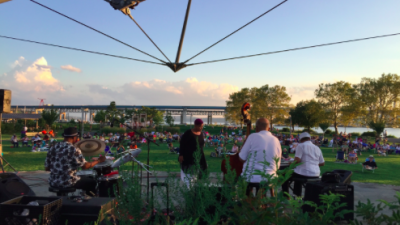 JAZZ AT PIERSON PARK, WEST MAIN STREET, TARRYTOWN, NY
7/7: Andrew Halchak Quartet
Link to Music: http://www.andrewhalchak.com/audio 
Andrew Halchak is a saxophonist from Tuscon, AZ who graduated from Berklee's Jazz Performance program.  Currently living in NYC, Andrew has played with The Vanguard Jazz Orchestra, Fred Hersch, Jason Moran and The Big Band Wagon.

7/14: Marshall McDonald Jazz Project

Link to Music:
http://marshallmcdonald.com/listen/
Having played for 30 years in the NYC area, Marshall McDonald is well-known for his ability to play all the saxophones and woodwinds. He has played with The Count Basie Orchestra, Tony Bennett, Nina Simone, Wynton Marsalis, and The Temptations. 
7/21: Michael Tate & 3D
Link to Music: http://www.hear3dmusic.com/bio.html
Drummer Michael Tate and guitarist Chris Amelar formed 3D in 1999 to write and perform an infectious blend of island rhythms, contemporary jazz and soul. These musicians have performed with Jennifer Lopez, Ray Vega, Harry Belafonte, Oscar Hernandez, Chaka Khan, and have recorded with Whitney Houston and Celine Dion.
7/28: Andrea Brachfeld Quartet Tribute to Dave Valentin
Link to Music: http://andreabrachfeld.com/recordings/
Andrea Brachfeld is currently performing, composing, and teaching jazz flute masterclasses and clinics about music. She has played with Chembo Corniel (performing in Dobbs Ferry on 6/21), Alfredo de la Fe, Kenwood Dennard and Mark Helias.
8/4: Bobby Molina & TimbaWah
Link to Music: https://www.youtube.com/channel/UCXixhgsf07vopyYCETDNSsg
The singer, composer, and percussionist, Bobby Molina, is the bandleader of the Jazz, Latin Jazz and Tropical Music Orchestra "TimbaWah." He is the son of renowned vocalist Tony Molina and has played with Johnny Polanco, Bongo Logic, Bobby Matos and The HMA Orchestra.


8/11: Andrew Beals Organ Quartet
Link to Music: http://www.andrewbealssaxophone.com/sounds-gt.html
Andrew Beals is a jazz saxophonist, composer, bandleader, and educator. He was a semifinalist at the 1993 Thelonious Monk Jazz Saxophone Competition and is currently an Adjunct Professor of Jazz Saxophone and Jazz Improvisation at Western Connecticut State University.

8/18: Vanessa Racci Quartet Jazz Italiano

Link to Music:
http://vanessaracci.com/the-songs/
Vanessa Racci is an Italian-American Jazz singer from Thornwood, NY. This year, she released her debut, "Italiana Fresca", where she puts her own jazz twist on Italian classics of her childhood. The songs on the album were arranged by Yaron Gershovsky, Musical Director for The Manhattan Transfer and NYC pianist, Glafkos Kontemeniotis.
8/25: Jazz Forum Arts 6th Annual Jazz Vocal Competition Winners
With coaching by judges Kate Baker (performing in Dobbs Ferry on 8/2) and Suzanne Pittson, CCNY Vocal Jazz Studies Professor, winners will perform with a premier jazz rhythm section.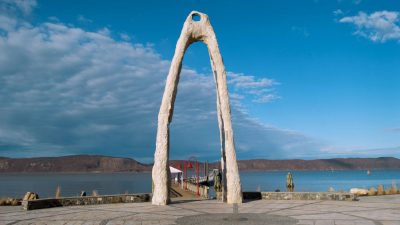 JAZZ AT HENRY GOURDINE PARK, OSSINING RIVERFRONT
7/10: Gerry Malkin Quintet
Link to Music: http://www.gerrymalkin.com/audio.html
Gerry Malkin is a jazz saxophonist who graduated with a degree of performance from the University of Bridgeport. He has performed with The Temptations and The Four Tops along with Tito Puente, Joey Calderazzo, Lew Soloff and Harvie S.
7/24: Erik Lawrence Quartet
Link to Music:
http://www.eriklawrencemusic.com
Erik Lawrence is a multi-instrumentalist including baritone saxophone, flute, and many other woodwind instruments." And he wants us to had that he is playing with Cameron Brown, Steven Bernstein and Michael Sarin.
8/7: Rhythm Rising Latin Jazz
Link to Music:
http://www.hvmusic.com/listing/bands_detail.php?listing_id=2373
Rhythm Rising is a Latin and Brazilian jazz band based in Dutchess County. Led by Latin jazz music veteran Tomas Martin Lopez, the band features local talent Victor Catanzaro on vibes, pianist Doug Correllus, bassist Ronny Figueroa and percussionist Tomas Martin Lopez.
8/21: Vincent Herring
Link to Music: http://www.allmusic.com/artist/vincent-herring-mn0000810260/biography
Born in Kentucky and raised in CA, Vincent Herring is a jazz saxophonist and flutist whose first gig was with Nat Adderley.  He has since played with Lionel Hampton, David Murray, Larry Coryell, Dizzy Gillespie, the Mingus Big Band, and Nancy Wilson. He has played with his own group in festivals and clubs since the 1990's.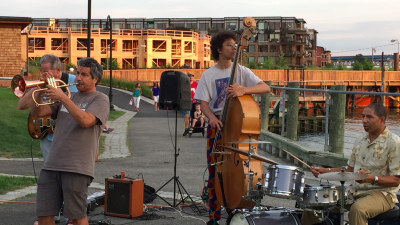 JAZZ AT HORAN'S LANDING PARK
9 River Street, Sleepy Hollow, NY
4 Tuesday Evening Concerts (August 1-22, cancelled if rain)
Mark Morganelli & The Jazz Forum All-Stars