Jazz Forum Arts is a 501 (c) 3 not-for-profit arts presenting organization, whose mission is to present top-quality arts events to the public, at little or no cost, while enhancing the appreciation of Jazz, America's pre-eminent indigenous musical art form.
the Jazz Forum:
The only jazz club in westchester

"The Jazz Forum is an extraordinary addition to the village of Tarrytown. I have lived here for 29 years, and am delighted to be able to experience such wonderfully sophisticated world class music in our small town."
"We have been residents of the Rivertowns for a total of 30 years. We can honestly say that the Jazz Forum is the most exciting cultural attraction to open up in this area in the last decade. We admire Mark and Ellen so much, and are beyond grateful for their gifts of music, engagement and above all... creating community."
"I will be back again & again. I felt like I was in your home!"
"I have never left an event that I did not feel uplifted by the artistry created and shared in that cozy little space. Westchester Magazine wasn't wrong when they wrote that what Westchester needed was a real, down to earth, top flight jazz club."
"Highest accolades to the very talented and well-connected Mr. Mark Morganelli and incredible warm wife, Ellen Prior for launching the Jazz Forum Club and filling such a void and much needed "place to be" within the Westchester NY community! I look forward to telling stories to my nieces and nephews about the great musicians that graced the stage of the Jazz Forum Club."
Introducing Jazz Forum at 1 Dixon Lane in Tarrytown, NY
Mark Morganelli, musician, producer and Executive Director, has opened this 100-seat venue, with a Steinway grand piano, hand-crafted walnut bar, light menu, separate lounge and pool room, and a contemporary art gallery. The Jazz Forum will present headline jazz artists on Fridays and Saturdays and celebrated Brazilian groups on Sundays. It will offer an intimate listening room with clear views of the performing artists from all table and bar seats.  The club will feature Italian wines, local beers, special cocktails and a full bar.  The menu will be Italian "quiet food" of tapenades, charcuterie, cheeses, and desserts.
The Jazz Forum club is a program of Jazz Forum Arts, a not-for-profit arts presenting organization based in Westchester. The club's presenting sponsor is Montefiore Health System. Additional support is provided by Jazz Forum Charter Donors and ArtsWestchester.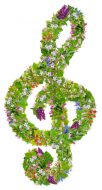 Watch for the 2018 summer concert calendar in the Spring! Be sure to sign up for our email blasts for updates.
Become a Jazz ForuM ARTS Donor
Your sponsorship will give Westchester residents and visitors fine music, great food and drink, and a warm and welcoming "place to be". You will be investing in something you care deeply about and be able to call the Jazz Forum your home for music, art and community.
Learn more here.
"No, not restaurants that feature occasional guest performers, but bona fide cabaret-style clubs that host music performances during all business hours. Not enough jazz fans in Westchester? No worries: Pair the exceptional music with great food, and all will be well in Westchester."

*The January 2017 issue of Westchester Magazine named "Jazz Clubs" on a list of the most needed additions to life in our county.