Jazz Forum Student Ensemble
Welcome to Jazz Forum Arts' program for aspiring young musicians (grades 5-12). We offer music students the opportunity to become Jazz improvisers.
Students will explore Jazz while playing in a group setting of their peers. These ensembles give students a chance to learn the tools of improvisation, melodic development and basic Jazz harmony using a repertoire of blues and jazz standards.
We welcome all interested students!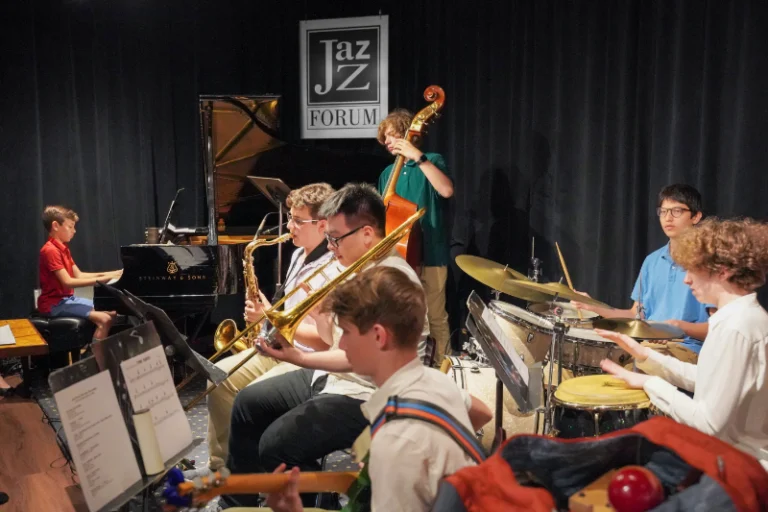 Join the Ensemble: Register Your Interest for Fall 2023
The JFSE 2023 Fall Program runs Oct 2-Dec 4.
We anticipate hosting two ensembles, an Intermediate group for experienced students and a Beginner group.
Once you register your interest, Ensemble Director Ron Vincent will get back to you with more information and to discuss your participation in the program.
You must register your interest before enrolling.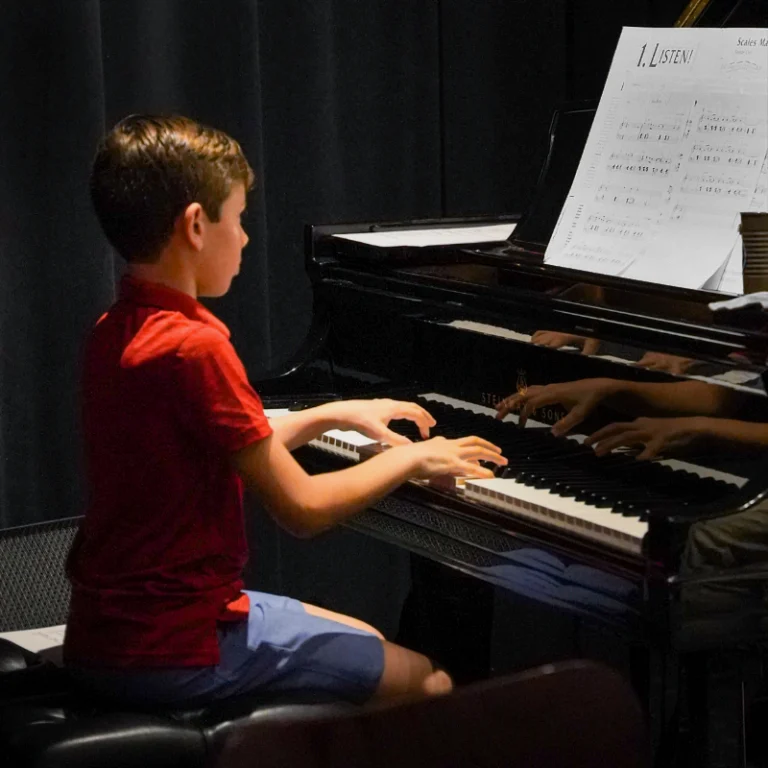 Learn to play in a Jazz ensemble.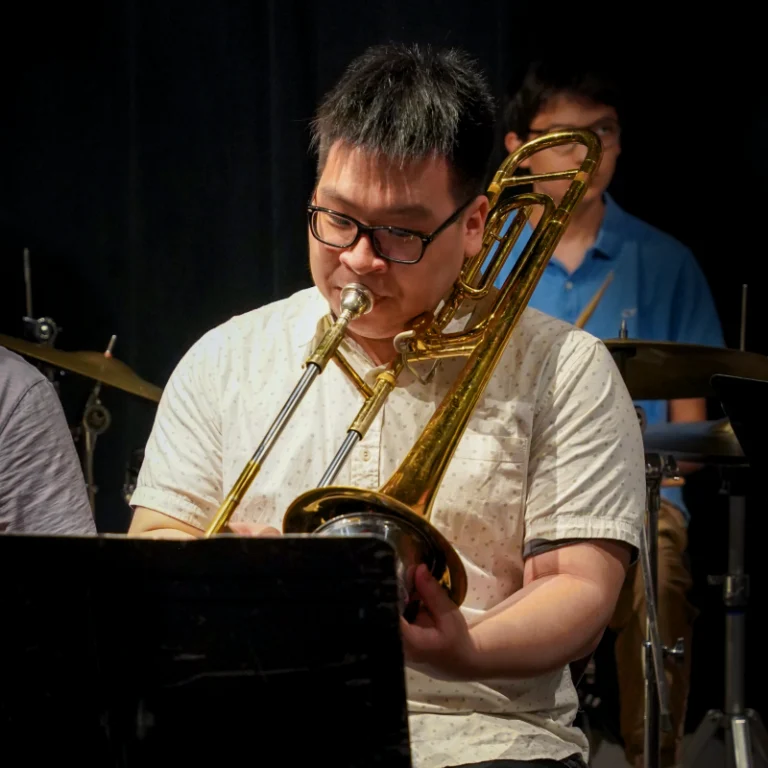 Become a Jazz improviser.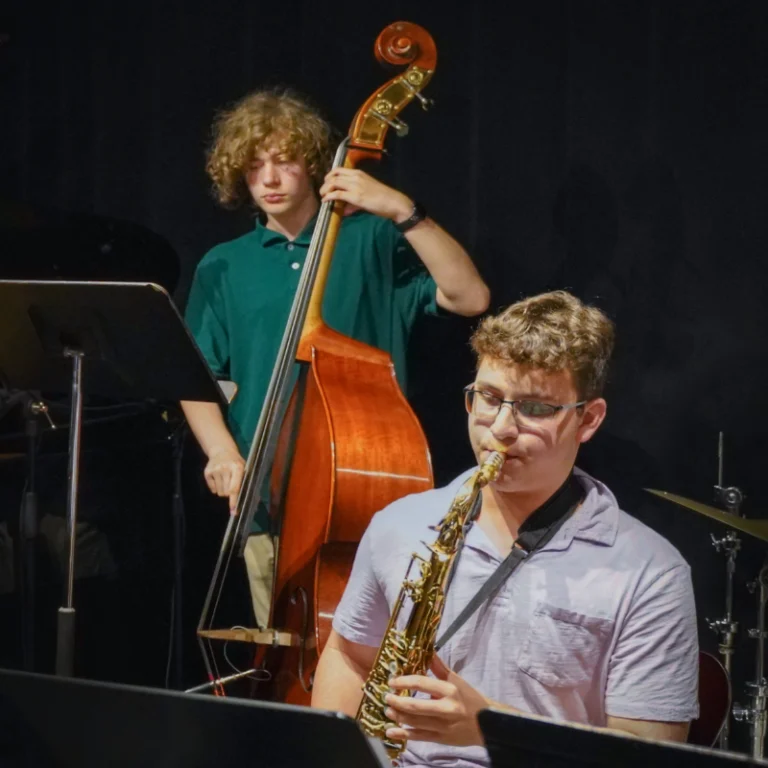 All instruments are welcome.
ABOUT THE JFSE 2023 FALL PROGRAM
The 2023 Fall Program runs Oct 2-Dec 4.
The 11-week program includes nine weekly classes and two performances at the close of the semester: one at the Jazz Forum and a community service concert.
We offer Beginner and Intermediate ensembles:
For the Beginner ensemble students should have at least one year of experience on their instrument and knowledge of fingerings and major scales.
For the Intermediate ensemble students should have a minimum of two years experience, knowledge of major scales and fingerings and be comfortable reading music.
Beginner Ensemble: Mondays @ 4-5:30 PM
Intermediate Ensemble: Mondays @ 6-7:30 PM
Day and time of classes may be adjusted depending on students' schedules. Register your interest before enrolling. The Ensemble Director will then contact you with more information.
Spring and Fall semesters

For students, grades 5-12

Two ensembles: Beginner & Intermediate

11 weeks, including two end-of-semester concerts

90 minute sessions

Held on stage at the Jazz Forum
1 Dixon Lane, Tarrytown, NY
Program fee: $650
Scholarships available
Do you have any questions about the program? Please contact Ensemble Director Ron Vincent.
Email: [email protected]
Call: (914) 631-1000
Jazz Forum Arts' educational programs are supported by the Marcia Polayes Foundation.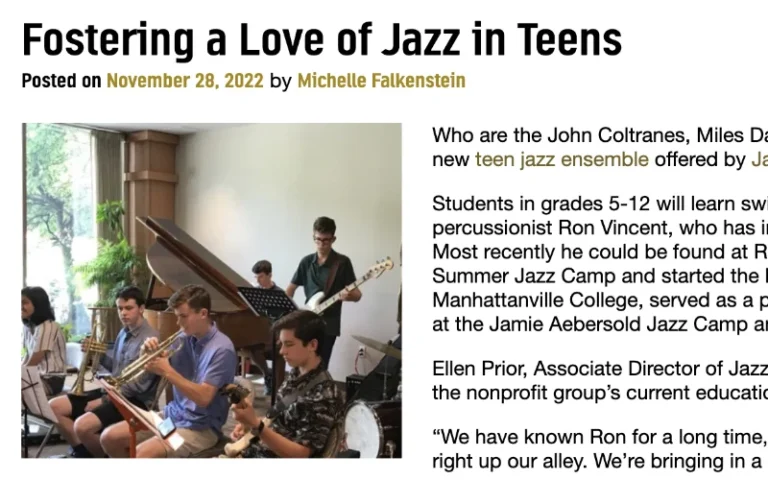 Check out this article about the Jazz Forum Student Ensemble by ArtsWestchester: Fostering a Love of Jazz in Teens
November 28, 2022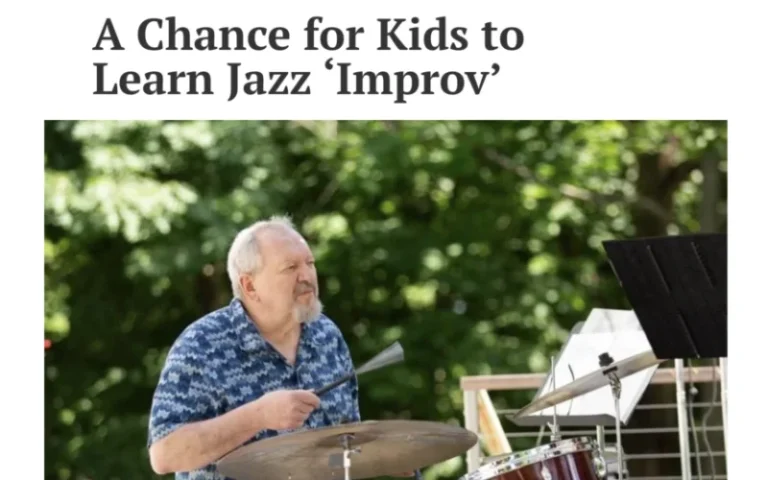 Check out this article about the Jazz Forum Student Ensemble by The Hudson Independent: A Chance for Kids to Learn Jazz 'Improv'
January 12, 2023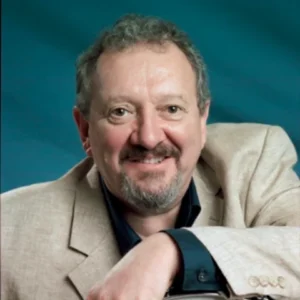 Ron Vincent, Ensemble Director
Drums, percussion and educator
Since 1987 Ron has presented workshops at over 100 Colleges and Universities, has been on the faculty of the Jamie Aebersold Jazz Camps and the Stanford Jazz Camp (CA).
In 1996 Ron received a National Endowment for the Arts grant for Jazz performance. In 2012, as a faculty member for the non-profit RiverArts, Ron formed the RiverArts Jazz Ensembles which over 10 years grew to 3 ensembles and in 2014 he established the RiverArts Jazz Camp which flourished until the pandemic in 2020. A native of Warwick, Rhode Island, Ron attended Berklee College of Music where he received a B.A. in Music Ed.
After touring the U.S. with a variety of Jazz groups, Ron lived in Kansas City for three years (79-82), and settled in New York City in 1982. Since then, Ron has become a veteran of the New York City Jazz scene. Working often as a sideman he has been recorded on over 90 CDs. Ron was a member of the Gerry Mulligan Quartet and the Re- Birth of the Cool Tentet from 1989 until Mr. Mulligan's passing in 1996. He recorded four CDs with Mr. Mulligan and has also recorded with Phil Woods, Lee Konitz, Randy Brecker, Bob Brookmeyer, Bill Charlap, John Lewis and Slide Hampton to name a few.
As a leader, his own trio and quartet are active in the New York City area and his quartet has toured the U.S. and Europe.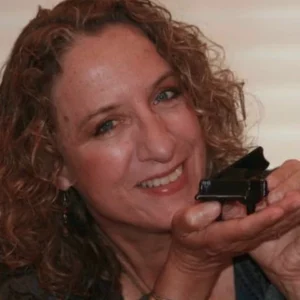 Nancy Kennedy, Co-Director
Pianist, composer and educator
Nancy Kennedy has long been committed to sharing her love of Jazz, improvisation, composition and the piano with her audience and her students. A dedicated educator and piano instructor, Ms Kennedy currently serves on the faculty at The Masters School in Dobbs Ferry.
She has been on piano faculty at Manhattanville College, Purchase, NY; The New England Conservatory of Music; The New School of Music, Cambridge, MA; Greenwich House Music School, NYC and Bloomingdale House of Music, NYC. Nancy also taught for RiverArts, a non-profit in Westchester, where she worked to develop their Summer Jazz Camp and Student Jazz Ensemble program.
As a Jazz artist, Nancy toured Europe with her quintet where her work won acclaim in Italy and France. Her music is engaging, vibrant and energetic with a contemporary Jazz flavor. As a composer, Nancy received an Artist's Fellowship in Music Composition from the New York Foundation for the Arts, a Fellowship from the I. Austin Kelly Fund for the Arts at MIT and a Meet the Composer sponsorship for her work with the Brooklyn Jazz Composer's Orchestra.
A native of the San Francisco Bay Area, Nancy is a 30 year resident of the New York area.