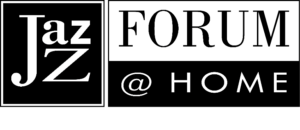 Dear Jazz Forum Community,
First off, thank you all for making the Jazz Forum your home. In just three months, we will celebrate our third anniversary and the club's success is because of you! For now, we need to address the spread of the Coronavirus and make the best decisions for you, the musicians and our staff.
As we all try to cope with the challenges created by mandatory social distancing, the Jazz Forum is temporarily closed for our community's health and safety. We have decided to close the club from Friday, March 13 until further notice, and postpone the cancelled shows to later dates in 2020. Meanwhile, we will follow the CDC, NYS and Westchester County guidelines to make sure the club is ready to reopen as soon as possible.
Until we are cleared to reopen and welcome back our supportive audiences, staff and artists, we are so appreciative of your contributions to help sustain Jazz Forum Arts. Please consider making a contribution to help keep Jazz Forum Arts and the Jazz Forum going in this trying time.
Furthermore, in an effort to put forth positive, creative vibes, we're launching a weekly Facebook Live Streaming series on Saturdays (7-7:30 pm), with the phenomenal artistry of pianist Julius Rodriguez (March 28) to kick it off. This will be part of our new Jazz Forum @ Home initiative that you can follow on Facebook, Instagram or subscribe to our newsletter (below ↓).
We have reached out to those who have purchased tickets for shows this or next weekend and issued refunds. In these stressful times, please remember that music is the international language of peace and healing so listen to what you love.
While we can't offer you live music right now at the club, we will be bringing Jazz concerts to your home, and continue posting great videos, articles and other Jazz content to lift your spirits through Jazz Forum @ Home.
Thank you all and stay safe and healthy,
Ellen Prior and Mark Morganelli

If you can buy a gift certificate or donate to Jazz Forum Arts, we would be very grateful. It will help ensure that we will reopen confidently when the restrictions are lifted.
You can also support us by sharing this blog with your friends and loved ones.
Share This Jazz Forum @ Home Post

This content is from our weekly Jazz Forum @ Home email series.
To receive these emails directly to your inbox, please subscribe below!
Don't miss any upcoming shows, offers or special events!