21st Annual Dobbs Ferry Summer Music Series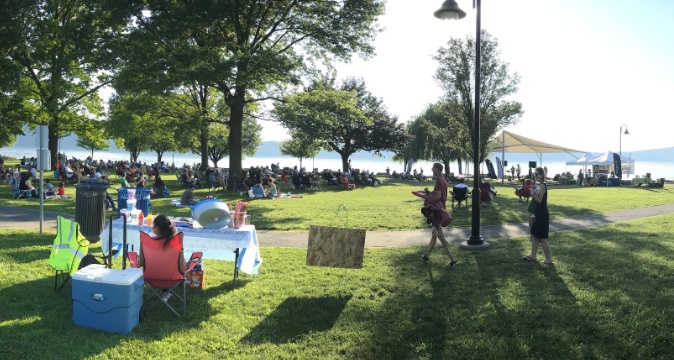 Eight Free Wednesday Evenings
No tickets needed. This summer we are celebrating our 21st anniversary in Dobbs Ferry, with a fresh new lineup of fantastic musicians who will be playing at Waterfront Park.

Special Events: Fun For Families With Kids
This year, the Dobbs Ferry series will include a pre-concert program for kids up to 10 years old, our ArtsWestchester 2021 Education Award-winning Jitterbugs program led by Matt Buttermann, Director of Jazz at Fordham University. FREE – starting at 5:30 pm, prior to concerts!

Special Note: Cancelled if rain.
Dobbs Ferry Concert Schedule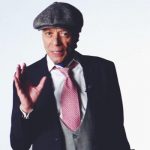 July 7 – Marion Cowings Quartet
Jazz singer Marion Cowings is a native New Yorker, a master of scat and vocal technique, whose smooth baritone voice and considerable range have been delighting audiences around the world for decades, performing at prestigious venues such as the Kennedy Center, Lincoln Center, Blue Note, Village Vanguard and many more.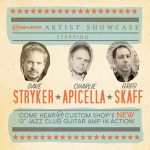 July 14 – ZT Amplifiers Artist Showcase
Featuring Dave Stryker, Charlie Apicella & Greg Skaff! The ZT Amplifiers Artist Showcase is a New York City based quintet featuring guitarists Dave Stryker, Charlie Apicella, and Greg Skaff backed by bass and drums. It is based on the 1970s supergroup founded by Barney Kessel called The Great Guitars. More info: www.IronCity.nyc/zt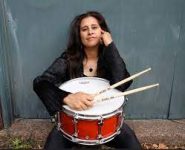 July 21 – Sylvia Cuenca Quartet
Sylvia Cuenca is an active drummer on the New York jazz scene who is contributing outstanding performances in a variety of situations. She has had the honor of sharing the bandstand with saxophone legend Joe Henderson for 4 years and trumpet legend Clark Terry for 17 years.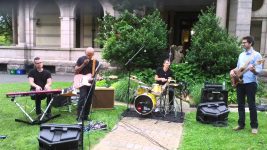 July 28 – Ed Bettinelli & The Hudson River Cats
The Hudson River Cats are a funk power trio fronted by veteran Dobbs Ferry dummer Ed Bettinelli. The Hudson River Cats add their own little spin and improv on R&B, funk, soul, and jazz so bring down your dancing' shoes as we open up the HudCo After Dark dance floor!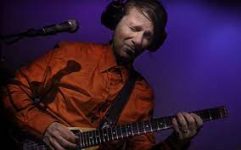 August 4 – Vinnie Zummo Trio
Vinnie Zummo is a New York City session guitarist. He has also worked as a producer, writer, arranger, and sound designer. Zummo worked with Joe Jackson for seven years. He played on six Jackson albums and three world tours. He has also worked with various other popular artists.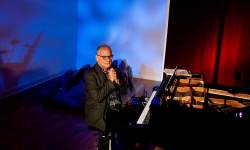 August 11 – Steve Sandberg Quartet feat. Zach Brock
Steve Sandberg is an Emmy-nominated Composer, Pianist and Teaching Artist who specializes in creative piano (and composition, theory, improvisation) lessons for children and adults of all ages. "… breathtaking composite of world music, jazz, and classical expressions … an exultant music that's incredibly personal and precise in its direction, yet universal in its language and ability to connect." – Dan Bilawsky, All About Jazz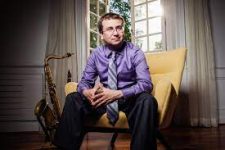 August 18 – Seth Kibel Kleztet
Seth is one of the Mid-Atlantic's premier woodwind specialists, working with some of the best bands in jazz, swing, and more.  Wowing audiences on saxophone, clarinet, and flute, Seth has made a name for himself in the Washington/Baltimore region, and beyond.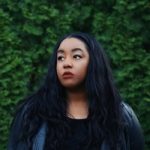 August 25 – Christine Chanel & The Roster
Christine Chanel is an American soul, singer-songwriter and multi-instrumentalist based in Westchester, NY. Her musical style ranges from rhythm, blues and pop to funk and jazz.  A vocal powerhouse with resonant hooks and emotionally charged lyrics, Chanel has captivated audiences in a commanding way.
Visit Any of Our Other Locations
Share These Concerts With Your Friends