20th Annual Dobbs Ferry Summer Music Series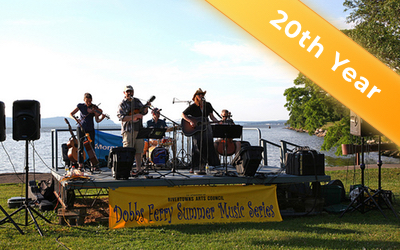 Ten Free Wednesday Evenings
No tickets needed. This summer we are celebrating our 20th anniversary in Dobbs Ferry, with a fresh new lineup of fantastic musicians who will be playing at Waterfront Park.
Special Note: Indoors at Hudson Social if rain.
Dobbs Ferry Concert Schedule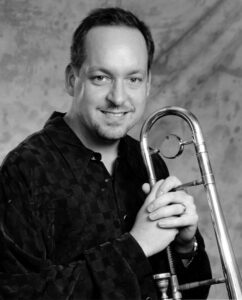 June 19 – Steve Davis Quintet
Accomplished trombonist and bandleader Steve Davis was raised in Binghamton, New York, where he was introduced to jazz through his father's record collection and his grandparents' playing. Attending The Hartt School at the University of Hartford, he studied under saxophonist Jackie McLean and gained valuable experience sitting-in and gigging with Nat Reeves and Don DePalma.

It was through McLean that Davis was introduced to Art Blakey, whose Jazz Messengers he joined at Sweet Basil in New York City in December 1989. Davis also played in his mentor McLean's sextet and in Chick Corea's Origin (1997 - 2001). Davis is currently a faculty member at the Hartt School, and plays in a number of ensembles including leading his acclaimed Quintet.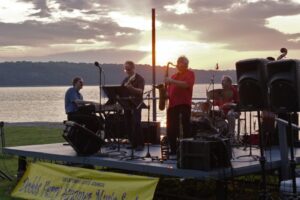 June 26 – Hastings Jazz Collective
Featuring Peter Brainin, David Janeway, Jay Azzolina, Harvie S & Ron Vincent.

The Hastings Jazz Collective is a group of five world-class jazz musicians that just happen to be close friends and all live in the Rivertowns along the Hudson in lower Westchester. Started in 2008 by music director, composer and pianist, David Janeway, the group is composed of Jay Azzolina on guitar, Peter Brainin (former Hastings resident) on saxophone, David Janeway on piano, Harvie S on bass and Ron Vincent on drums.

They have worked for years together in various combinations and projects as leaders and sidemen but decided to pool their talents to create a working band. They have recorded and appeared with some of the most well known artists in the field of jazz and contemporary music including Pat Metheny, Tony Bennett, and Gerry Mulligan. Their fresh, innovating music spans the range, from straight ahead jazz to fusion to arrangements of popular contemporary standards.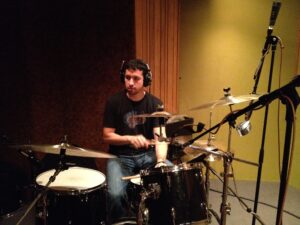 July 3 – Rodrigo Bonelli Brasil Trio + Guilherme Dias Gomes
Originally from Rio de Janeiro, Brazil, drummer Rodrigo Bonelli relocated to the United States at an early age to further his musical studies. After working as a freelance musician in New England for several years, Rodrigo moved to New York City where he currently resides.

Known for his impeccable groove, sophisticated taste, and stylistic versatility, Rodrigo maintains a busy performing and recording schedule throughout NYC and the United States. He has been privileged to perform with such renowned musicians as Don Friedman, Ron McClure, George Garzone, and Claudio Roditi. He has performed extensively in The United States, Brazil, Scotland, and Germany.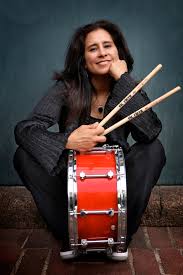 July 10 – Sylvia Cuenca Organ Quintet
Sylvia Cuenca is an active drummer on the New York jazz scene who is contributing outstanding performances in a variety of situations. She has had the honor of sharing the bandstand with saxophone legend Joe Henderson for 4 years and trumpet legend Clark Terry for 17 years, where she performed in over 10 countries.

Cuenca has been a longtime faculty member at the Jazz for Teens and Pre-Teen Program at NJPAC and the Stanford Jazz Workshop in California. She was also a semi-finalist in the Thelonious Monk International Drum Competition in 1992. Sylvia has also performed with Frank Morgan as well with Stan Getz.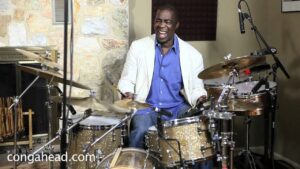 July 17 – Victor Jones Quartet
Internationally recognized for his consistent, subtle and stylish drumming on stage and in the studio, Victor Jones is known as an innovator who is not afraid to bring together different styles and sounds. He has played on hundreds of recordings, played hundreds of live concerts and performed in clubs everywhere on this planet, often as a backing musician for a variety of well-known artists.

For the past five years Victor has been recording and performing with his own group, effortlessly blending Hip Hop, Urban Soul, Modern Jazz and Funk. Victor Jones is a leader that understands and plays with every facet of great American Music and popular art forms.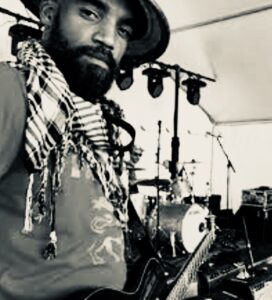 July 24 – I Anbassa & The Word. Sound. Power. Movement. – Reggae Meets Jazz!
I Anbassa delivers high energy, all original World Reggae grounded in Rastafarian roots music, laced with rock, funk, and afro-beat. Bringing forward a fresh, new and infectious sound, he ignites on stage with intuitive hooks and bubbling rhythms that instantly get the crowd moving and singing along. His songs promote self-awareness, consciousness, positivity and, above all, Jah love. Based out of Southern Connecticut, I Anbassa to date, has played with Morgan Heritage, Ras Denroy Morgan, Steel Pulse, Stephen Marley, the Mighty Diamonds, Beres Hammond, George Clinton & Parliament Funkadelic, Tribal Seeds, Lettuce, Deep Banana Blackout and more!.

I Anbassa has headlined many sold-out shows around CT, including Toad's Place in New Haven, and has played at many events and festivals in and around the tri-state area. He has also been featured live on internet webcasts and TV and Radio stations, reaching fans nationally and in Jamaica and Africa. I Anbassa has performed at many non-profit events, and has so far spearheaded two successful Hope for Haiti benefits.

I Anbassa was voted "Best Reggae Band" in 2010, 2011, and 2012 in the Fairfield Weekly's Connecticut Grand Band Slam Awards. In February 2019, he released his debut recording with the Black Eagles Band produced by Ras Denroy Morgan of Morgan Heritage: "Sweet Kali Herb" for Asaph Records and Taub Talent (All Rights Reserved).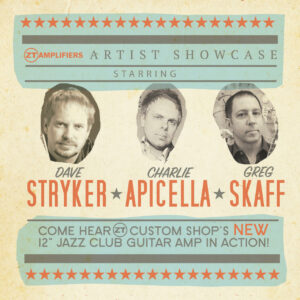 Cancelled due to rain

| July 31 – ZT Amplifiers present Vic Juris, Dave Stryker & Charlie Apicella

Featuring Vic Juris - guitar , Dave Stryker - guitar, Charlie Apicella - guitar, David Ambrosio - bass & Alan Korzin - drums.

Classic jazz guitar tone and phrasing are the cornerstone of Charlie's playing. He is the leader of the organ trio Iron City and has produced three of the band's recordings. He has published lessons for DownBeat and Just Jazz Guitar magazines and hosts his own private lesson teaching website.

His straight-ahead sound has him among the first call as an accompanist for vocalists and his Freddie Green-style rhythm guitar playing keeps him in constant demand for big bands. Charlie Apicella is an Eastman Guitars Featured Artist, a Guild Guitars Sponsored Artist, and a ZT Amplifiers Official Artist, and a regular contributor to Vintage Guitar Magazine's YouTube channel. He'll collaborate with two Modern Guitar Masters, Vic Juris & Dave Stryker.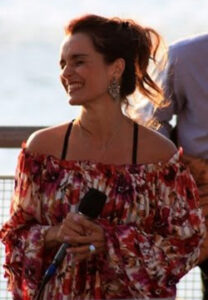 August 7 – Vanessa Falabella Quarteta
Brazilian vocalist Vanessa Falabella has a repertoire as great as her charm and charisma, singing everything from traditional samba and bossa nova, to jazz, MPB (Brazilian popular music), soul, and R&B.

She was born in the state of Minas Gerais (which has produced many Brazilian musical legends including Milton Nascimento), into a family of actors, writers and painters, Vanessa started as a child, acting in commercials, doing voiceovers and jingles for radio and TV, while listening to MPB, bossa nova, samba, jazz, funk and soul. "There were so many influences and music around me and I wanted to learn everyone's sound."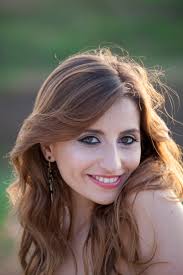 August 14 – Chiara Izzi Quartet
Award-winning Italian singer, songwriter Chiara Izzi has been described by Jazz Times as "a talent to be heard, admired and anticipated". She started her musical path in Italy by learning to play the piano and performing very early. Chiara's sound is based on her own unique interpretation of a fusion of different genres, including jazz, pop and Mediterranean sounds.

Chiara's International debut took place at the Montreux Jazz Festival Vocal Competition in 2011, where she was awarded first prize by the living musical legend Quincy Jones. Following this award the vocalist was invited to open for Paco de Lucìa's concert at the Montreux Jazz Festival in 2012. She is currently living in New York and performs regularly around the city.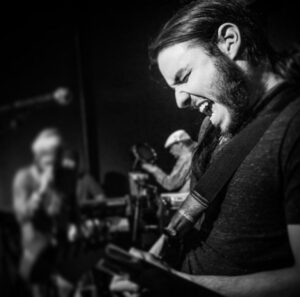 Dave Reiss & Friends takes the language of the blues on a journey through the rhythms and cultures of the world. The band features originals and arrangements of classics by legends such as Charles Mingus and Miles Davis.

Led by Dave Reiss on guitar, the quintet focuses on harmonious group improvisation off of songs ranging from Soul to Jazz to Reggae to Middle Eastern.
Visit Any of Our Other Locations
Share These Concerts With Your Friends