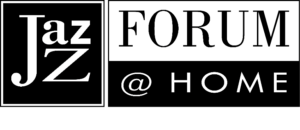 Karrin Allyson and Marty Jaffe
We're continuing to go live with our Jazz Forum @ Home weekly and free-of-charge Facebook Live streaming series from artists' homes,  Saturdays at 7 pm EDT.

David Amram Quintet "Take The A Train" | Jazz Forum | 11/17/17
The David Amram Quintet with special guests Renée Manning, Earl McIntyre, and Vic Juris perform Duke Ellington's classic "Take The A Train" at the Jazz Forum on the night of David's 87th birthday – 11/17/17.
Video Credit: Aquapio Music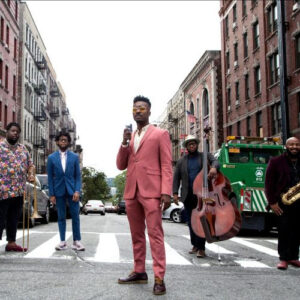 Spray Chalk: Summer's Hot Commodity | Arts Westchester by Mary Alice Franklin, ArtsNews Editor  | June 26, 2020
Jazz Forum Arts Executive Director Mark Morganelli hopes that the group's popular summer jazz concerts can go on as planned by shifting their timeline. The usual July/August concerts will now take place in August and September, and 10-foot chalk circles will encourage distancing. So will the removal of an intermission. "I've separately contacted each of our five partner venues with a suggested plan. Part of it includes shortening the concerts to one hour with no intermission to discourage grouping."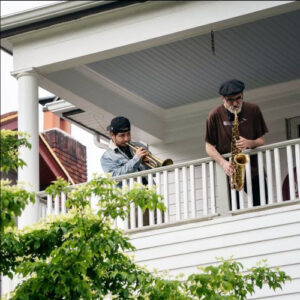 41 Years Ago! The first Jazz Forum loft/club opened at 50 Cooper Square, NYC on the 3rd floor between an Alcohol Program and a Methadone Clinic, across from Cooper Union, next to Carl Fischer Music and just behind Joe Papp's Public Theater. Mitchell Seidel captured these cherished musical moments provided by Clifford Jordan, Barry Harris and Cedar Walton. Good Times!
– Mark Morganelli

We're Bringing the Jitterbugs Classes to You via Zoom!
For families who are at home with kids, Jitterbugs is here for you! This week we are excited to announce Jitterbugs @ Home to keep your children musically busy.
For safety reasons, we'll only provide the live video link and password to people signed up for the class.

Contribute to Jazz Together, our emergency campaign to support the Jazz Forum, the 34 free outdoor summer concerts and the Jitterbugs children's education program.
You can also support us by sharing this blog with your friends and loved ones.
Share This Jazz Forum @ Home Post

This content is from our weekly Jazz Forum @ Home email series.
To receive these emails directly to your inbox, please subscribe below!
Don't miss any upcoming shows, offers or special events!